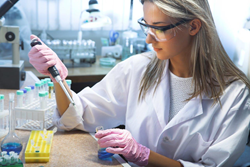 SNP has now become the #1 choice for automating business transformations worldwide ...
Jersey City, NJ (PRWEB) September 27, 2016
SNP Schneider-Neureither & Partner AG announced today that it has been commissioned to combine the SAP systems landscapes of two of the world's most significant US-based chemical companies, which are currently in the process of merging. The order comes to more than USD 10 million.
For the implementation of this transformation project, SNP is utilizing the expertise it has gathered in the US over the last few years, some of which was obtained through acquisitions, and some of which was developed organically. In winning this tender, SNP came out on top against strong international competition and impressed right from the project preparation phase with its strong software-supported analytical method, which enables optimum project planning, increases flexibility and minimizes project risk.
Dr. Andreas Schneider-Neureither, CEO and principal stockholder of SNP AG, says, "This strategically significant win clearly shows that SNP has now become the #1 choice for automating business transformations and complex IT questions. We are proud to see that our hard work is globally getting recognized and international growth continues."
About SNP
SNP empowers organizations to successfully shape digital transformations and pursue market opportunities on the basis of highly adaptable IT. SNP's software based solutions are used to integrate previously separate IT environments, support M&A projects and carve-outs, and cultivate new markets outside of the home market. SNP Transformation Backbone® is the world's first standard software to automatically analyze and execute IT systems transformation. It delivers significantly better quality while greatly reducing the time and expense involved in transformation projects.
SNP AG has more than 650 employees in Europe, South Africa, Asia and the US. The company is headquartered in Heidelberg and generated EUR 56 million in revenue in 2015. Its products and solutions are used by multinationals in manufacturing, finance and the service sector. SNP AG was established in 1994, went public in 2000, and has been in the Frankfurt Stock Exchange's Prime Standard segment since August 2014 (ISIN DE0007203705).