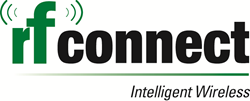 First Responders deserve our full support and access to in-building wireless communications can be the difference between life and death for First Responders and the public they seek to assist
Farmington Hills, Mich. (PRWEB) September 28, 2016
RF Connect, a national leader of enterprise wireless solutions, today announced that Executive Vice President Jeff Hipchen has been elected Board President of the Safer Buildings Coalition.
The Safer Buildings Coalition's primary mission is to ensure that First Responders (Fire, Law Enforcement and EMS) can use state-of-the-art voice and data communications with one another inside buildings as well as to and from their Command Centers outside buildings during emergency events. The organization works with stakeholders to propose changes to model fire codes produced by the International Code Council (ICC) and the National Fire Protection Association (NFPA). It also drafts model ordinances that may be used by Authorities Having Jurisdiction (AHJs) to improve in-building communications.
"We are delighted to have Jeff serve as board president of the Safer Buildings Coalition," said Executive Director of the Safer Buildings Coalition Chief Alan Perdue (Ret.). "His industry expertise and wise counsel will help propel our organization forward as we tackle the extremely important mission of ensuring our First Responders have adequate voice and data communications during emergencies."
"I'm proud and humbled to be elected to this leadership role within the Safer Buildings Coalition," stated RF Connect Executive Vice President Jeff Hipchen. "First Responders deserve our full support and access to in-building wireless communications can be the difference between life and death for First Responders and the public they seek to assist."
Read more about the Safer Buildings Coalition here.
About RF Connect
RF Connect is a global leader and innovator providing telecom/wireless services to design, optimize and manage high performance wireless networks. With an impressive portfolio backed by cutting-edge technology and top-notch teams with proven success in high profile and complex venues, RF Connect is at the forefront of world-shaping wireless technology. It provides network solutions to customers that demand the utmost in reliability, security and scalability across their wireless network infrastructures. For more information, visit http://www.rfconnect.com.