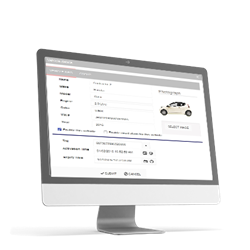 Hands-free means more time savings for our parking facility users.
Toronto, Ontario (PRWEB) September 27, 2016
GAO RFID launches an enhanced hands-free parking control solution that enables a faster, safer, and more convenient parking experience. Doing away with the need for drivers to reach out of their window and tap an access card, the new system senses an authorized incoming vehicle and automatically opens the gate, allowing the vehicle to drive through without stopping completely.
Regular parking passes or key fobs can be lost, damaged, or shared with unauthorized users. GAO RFID's new parking solution can include small, durable tags that can be attached to the windshield, the license plate, or hung from the rearview mirror.
In addition to greatly improving the driver experience, GAO RFID's powerful software provides an unprecedented level of insight into parking lot usage. By tracking access history specifics including entry time, exit time, and driver details, operators will have the information needed to make informed decisions about their parking area.
To make installations easy, the new system is designed to be integrated with existing parking gates. The option to make the parking lot unmanned further improves the ease of use and return on investment.
Through the latest RFID technology, GAO RFID's new hands free parking solution will simplify and improve the parking experience for drivers and operators alike.
About GAO RFID
GAO RFID Inc. is a global provider of leading RFID hardware, software and systems that improve operational efficiency, reduce costs, and heighten personnel safety. GAO offers a suite of systems enabled by advanced RFID readers and tags including Asset Tracking, Access Control, WIP Management, and Personnel Tracking. To learn more about GAO RFID, visit http://www.gaorfid.com