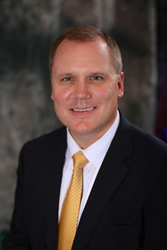 Retail brands must manage dark stores. This infographic lists the top dark store challenges and supplier preferences.
Dallas, TX (PRWEB) September 28, 2016
The Professional Retail Store Maintenance Association, (PRSM), the authority on retail, multi-site facilities management, has released its latest Benchmarking Snapshot, "Dark Stores: Prevalence & Management." This snapshot highlights retailers with non-operating, or also known as "dark," stores including information about quantity of dark stores, region of highest concentration, and whether the properties are owned versus leased.
The infographic features information about the management of the dark stores such as what challenges retailers' encounter in managing dark stores including environmental and regulatory compliance as well as adhering to local laws regarding vacant stores.
"Retail brands are facing closed retail sites, or dark stores, for a number of reasons – mergers and acquisitions, right-sizing, and competition with e-commerce," says Bill Yanek, Chief Executive Officer, PRSM Association. "This infographic shares what services retail brands contract to provide for the stores, top challenges and their supplier preferences."
In addition, the snapshot includes information about the services and suppliers needed to maintain dark stores. HVAC, Fire Protection, and General Maintenance are three of the highest contracted services. One half of retailers surveyed indicate they prefer one supplier for each service whereas 30 percent of the retailers use one supplier for all services.
Download the snapshot report and Infographic on http://www.prsm.com.
In addition to Snapshots, PRSM also produces Benchmarking Reports, White Papers, the annual Best Practices Book and "How-To" Tools to help retail facility professionals make informed and efficient decisions.
###
About the Professional Retail Store Maintenance® Association (PRSM)
PRSM Association, the authority on Retail and Multi-site Facilities Management, is the leading membership organization for retail facilities and vendor professionals. PRSM empowers the Retail Industry facilities management with best practices, benchmarking, education, discussion forums and trusted partnerships. Chartered in 1995, and with approximately 950 member companies, PRSM community values are founded on a spirit of innovation, resourcefulness, the quest for knowledge and ethical business relationships. Members depend on PRSM to help them achieve greater success and a competitive advantage through quality programs and resources. Visit prsm.com for more information.