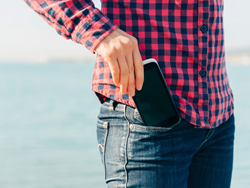 Do you believe that your feedback system tells you how your customers really feel? Think again
(PRWEB UK) 27 September 2016
The live webinar explores how businesses utilise artificial intelligence and emotional analysis to build a complete picture of the customer journey and experience. Businesses are seeing power shift into the consumer's hands with raised expectations that need to be met. The brands who successfully understand and analyse true emotional responses from their customers will reign king in the customer experience world.
This live video discussion will bring in experienced customer experience professionals with cross-industry viewpoints to explore how to create a successful feedback strategy and how to take the data and turn it into real customer benefits.
Join Marketforce, Rant & Rave and an exceptional panel to discuss a range of very relevant issues such as: What formats and channels are popular for the modern customer to provide feedback? In what ways can businesses mitigate the risk of survey fatigue? and what are the challenges to providing a quick and effective response?
To find out more please click the link below:
http://live.marketforce.eu.com/brbuilding-the-customer-relationships-of-the-future
About Rant & Rave:
Rant & Rave was launched in 2000 and is a leading customer engagement specialist, counting half of the FTSE as clients. Its real-time technology lets brands proactively communicate with and listen to the voice of their customers so they can take real-time, inspired action.