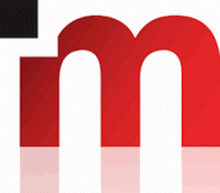 We chose to partner with Marcone as part of our strategy in training service technicians because of the reputation they have built in the home appliance industry.
St. Louis, MO (PRWEB) September 27, 2016
Marcone, a St. Louis-based leading appliance parts distributor, announced the first-ever Samsung-approved training program for unauthorized home appliance service technicians. The increased access to training is a result of the increased demand for Samsung's innovative home appliance product line. In need of a partner with a strong network of technicians across North America expand servicing capabilities, Samsung turned to Marcone Training Institute.
Through the new program, home appliance service companies will have the opportunity to take Samsung-approved training classes starting in October at Marcone locations throughout the United States and Canada via the Marcone Training Institute. Over 50 classes will be available. Each one equips professionals with all knowledge necessary to service Samsung's line of home appliances.
"We chose to partner with Marcone as part of our strategy in training service technicians because of the reputation they have built in the home appliance industry. They are one of the largest and most prolific parts distributors in both the United States and Canada, so they are networked with the best service companies," says Nicholas Webert, manager of technical training in home appliances for Samsung Electronics North America.
As a key benefit to completing the training, service technicians will have access to the Samsung Mobile Contents Platform (MCP) App, a mobile application that is the ultimate guide for all Samsung Home appliances. The application, which comes equipped with service bulletins, solutions and quick issue diagnoses, is available for the first time to all qualified service companies.
"Over the years, Samsung has pushed the innovations in the appliance industry. As a result, demand for their lines of bleeding-edge-technology appliances continues to grow," says Jim Souers, CEO of Marcone. "We are excited to increase the longevity of their products by training our vast network of forward-thinking service technicians."
Home appliance service companies who wish to enroll in the Marcone Training Institute's Samsung-approved training can see a full schedule of the classes at http://msaworld.com/. Members of the Marcone Servicers Association (MSA) receive a discount per attendee.
Marcone
Marcone Supply is North America's longtime leader in authorized OEM appliance parts distribution, partnered across the industry with top brands like Whirlpool, GE, Electrolux, Bosch, and Samsung. With more than 48 retail locations throughout the U.S. and Canada, 12 regional distribution centers, six multilingual call centers, and over 500,000 individual SKUs—Marcone's reach is undeniably broad. Family-owned since its beginning in 1932, with an ongoing focus on family and community, Marcone takes pride in its strong culture of corporate social responsibility. Read more about the company's CSR programs and business updates at blog.marcone.com.
Samsung Electronics
Headquartered in Ridgefield Park, NJ, Samsung Electronics America, Inc. (SEA) is a recognized innovation leader in consumer electronics design and technology. A wholly owned subsidiary of Samsung Electronics Co., Ltd., SEA delivers a broad range of digital consumer electronics, IT and home appliance products. Samsung is the market leader for HDTVs in the U.S. and America's fastest growing home appliance brands. To discover more of the award-winning products you love with Samsung, please visit http://www.samsung.com/us/ and for the latest Samsung news, please visit news.samsung.com/us and follow on Twitter @SamsungNewsUS.