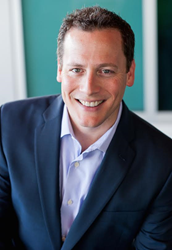 We look forward to partnering with Bristol Global Mobility, identifying needs to support their initiatives. ReloQuest was designed to easily integrate into existing platforms. We recognize the advantages this brings to our clients.
Fort Lauderdale, Florida (PRWEB) September 27, 2016
As talent mobility grows more complex in today's international business environment, enterprising businesses depend on an increasingly mobile workforce. Bristol provides comprehensive solutions to manage global relocation. Companies trust Bristol to provide connectivity tailored to organizational needs. Bristol Global Mobility, and numerous other companies are utilizing technology for cost containment, and to achieve a streamlined system that provides analytics. Valuable metrics guide decision making for relocation professionals. ReloQuest™is an independent Cloud-based sourcing platform for the Temporary Housing and Serviced Apartment Industry that offers real-time, unbiased options assisting relocation professionals via qualitative and quantitative data to facilitate the management of mobility, increase productivity, and yield significant savings.
"We are excited to partner with ReloQuest, said Paul Elvin, Director of Global Supply Chain for Bristol Global Mobility, "The platform drives efficiency which will translate into cost savings. Among numerous benefits, the software transparency and real-time data capabilities will empower us to work strategically allowing Bristol to target options that meet our customer's changing needs."
The corporate philosophy at Bristol Global Mobility is very much like ReloQuest's. Both companies state they serve customers in a highly transparent environment, supported by uncompromised customer service. The partnering of an innovative global mobility provider and the only software platform that facilitates unbiased sorting/sourcing logic, cost transparency, client savings, and increased productivity is a smart strategic direction for both companies, acknowledging technology is shaping the future of mobility.
Many feel a challenge lies in addressing the needs of companies and employees in an environment of uncertainty within the context of global mobility. Some companies have had to cut costs as they adapt to a competitive global economy. Many feel a part of the solution supporting cost containment is to embrace technology, taking advantage of efficiency, a reduced workload, and ultimately boosting growth. ReloQuest™ empowers mobility professionals with metrics that bring knowledge via real-time data, transparency, and result in sizable cost savings.
ReloQuest™ software integrates SMART Logic℠-Win/Loss Logic℠ provides insightful feedback to suppliers so they can understand why an option was not selected. The technology affords Suppliers the ability to become educated and more competitive in the marketplace, while at the same time ReloQuest™ significantly reduces the cost to the client.
Launched in August 2015 in the United States, ReloQuest™ began global expansion in December 2015. As the first unbiased sourcing platform for Temporary Housing, ReloQuest™ has initiated an open marketplace across the world.
ReloQuest Founder, Darin Karp, said "ReloQuest has a strong presence in over 75 Countries. We are excited about training all of our clients from the US to Ireland, the UK, Singapore, Hong Kong, and numerous other worldwide locations. The software allows you to expand your network of suppliers. With ReloQuest you can manage hundreds of suppliers like you manage one. Increasing your network doesn't have to be labor intensive. Your clients will thank you for providing better options at the most competitive rates."
ReloQuest™ is online at http://www.ReloQuest.com. To request a demo call: 855-ReloQst (735-6778).