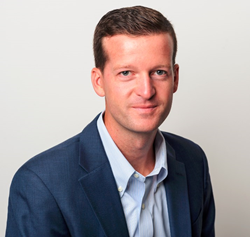 Boston (PRWEB) September 27, 2016
Globalization Partners, a global PEO and employer of record firm that helps companies expand internationally, today announced the appointment of David Hughson as national director of business development. Hughson, who has more than ten years of experience in international business, will lead national business development and partner initiatives for Globalization Partners and report to Jane Booth, senior director of sales.
Globalization Partners addresses a major pain point for U.S. businesses looking to expand overseas by eliminating the time- and cost-intensive need to set up an entity by taking on the risk and associated HR, payroll and benefit needs when a company wants to bring on one to five employees in a given country. With operations and expertise in more than 180 countries, Globalization Partners cuts the cost of international expansion by as much as 94 percent, reducing time to onboard a new employee from months to days and turning international payroll and HR management into a fast and easy process.
Because Globalization Partner's services dramatically reduce the risks and costs of global expansion, the company has grown considerably. In fact, the company was recently ranked number six on the Inc. 500 list of fastest-growing companies in the U.S., reporting $17.7 million in 2015 revenue, an increase of 16,196 percent since its first year of business in 2012. The organization intends to grow the business development and sales function from two to 17 employees by the end of 2017. In addition to Hughson, key hires will include senior sales and business development representatives in New York, Chicago, Texas, Denver, Seattle, Los Angeles and the Silicon Valley area.
"Having spent most of my career in positions that are focused on helping companies expand internationally, I saw the gap that Globalization Partners is filling in the marketplace," said Hughson. "Any business that is growing in international markets needs access to a streamlined solution for hiring overseas, and the options that exist today are slow and expensive. The fact that Globalization Partners is able to do this quickly and in a compliant manner creates a huge opportunity for fast-growing businesses across the U.S. and is what has me so excited about being a part of the team here."
Previously, Hughson served as director of channel and business development for global growth expert and Globalization Partners partner Radius. There, he built strategic partnerships with some of the most respected brands in banking, insurance, human resources, technology and more. Under Hughson's leadership, the Radius Global Partner Program generated millions of dollars in revenue and grew to include technology integrations, reseller partnerships, a program of events in key markets across the U.S. and educational webinars. Prior to joining Radius, Hughson served as manager of global channels at High Street Partners, an internal business software and service provider, which was acquired by Radius in 2014.
"Dave possesses the unique skill set and deep experience our organization needs to continue to grow and expand our client and partner base," said Sahin. "He is deeply engrained in the industry and understands the complex issues in international businesses and the right players around the globe that Globalization Partners needs to engage."
For more information, please visit http://www.globalization-partners.com/.
ABOUT GLOBALIZATION PARTNERS
Founded with the goal of making it easy to hire employees in other countries while minimizing the legal, HR and tax red tape that companies typically encounter, Globalization Partners empowers companies to hire the most talented people in more than 180 countries without first incorporating in each country. Using tailored International PEO Services and our Global Employer of Record Platform, we minimize the risk of global expansion and enable fast entry into new markets. Less risk. More reward. Streamlined Global Employment.