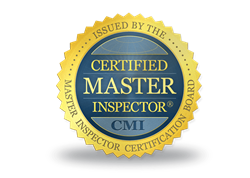 Boulder, Colorado (PRWEB) September 28, 2016
The Master Inspector Certification Board (MICB) is pleased to announce that it is now offering three new free books for home inspectors and their clients.
MICB Executive Director Nick Gromicko's latest book, "Sleep Well: A Home Inspector's Guide to Managing Risk," is the ultimate reference book, in a quick-read format, that helps inspectors grow their business while avoiding legal liability, both on and away from the job.
Gromicko's first book in the series is "Stacks: A Home Inspector's Guide to Increasing Revenue." This manual helps inspectors – especially those small business owners – to hit the ground running by offering hands-on marketing tips that can be implemented immediately.
The first free book now widely released is "The Safe Home," a handy home maintenance manual that consumers can download for free by locating their nearest Certified Master Inspector® and requesting it.
The nonprofit Master Inspector Certification Board, Inc., supports the inspection industry's advanced education providers, and encourages experienced inspectors to maintain excellence throughout their careers. It awards the inspection industry's highest professional designation of Certified Master Inspector® to those who qualify.
Inspectors and consumers interested in any of these three free books can find them online at http://www.certifiedmasterinspector.org/books
# # #
Certified Master Inspector® is the highest professional designation in the property inspection industry. It is available to all qualifying inspectors throughout North America who wish to become Board-Certified by the Master Inspector Certification Board. All CMIs are experienced, dedicated to education, and have a proven record in the inspection industry. For more information, visit the CMI website at http://www.certifiedmasterinspector.org