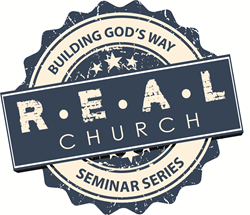 Discover a paradigm shift in church design, construction, funding & use
Madison, WI (PRWEB) September 28, 2016
Building God's Way (BGW), a national church architect that offers a network of other services exclusively to churches and Christian schools, is hosting a free half-day seminar on Thursday, October 6 at Blackhawk Church in Middleton, WI.
This seminar will introduce a paradigm shift in the design, construction, funding and use of church facilities, including the integration of relevant architecture and technology, economically sustainable building solutions, adaptable and flexible spaces and Linkage with the community.
The speaker panel for the event will include award-winning church architect Don Mahoney, representatives from NCI-Roberts Construction, a leading church builder in the state of Wisconsin, and Pastor Matt Roberts, the Founder and Lead Pastor of The Genesis Project, a church based in Ogden, Utah that has grown from a small group meeting in a local coffee shop to a multi-site movement in 6 communities across the nation reaching thousands every week. Through a merger of diversified business and ministry, the Genesis Project has become a model for planting financially sustainable churches within communities plagued by poverty and religious apathy.
Seminar attendees will learn about an active, relational ministry model that marries an embedded church with practical community engagement and sustainable businesses such as event centers, community coffee shops, daycare centers, outreach facilities, local youth centers, and non-profit community services.
Other sessions include "The 10 Tsunamis Impacting Ministries", "Transforming the Ministry Funding Model", "Building the world's way vs. Building God's Way", and "Recalibrating your Ministry". For more information or to register, visit http://www.bgwservices.com/seminar
About Building God's Way - Building God's Way (BGW) has designed more than 700 churches and Christian schools nationwide since 1998. BGW offers a broad network of other services to ministries and has aligned with the best church builders throughout the U.S. to deliver an integrated team approach. Founder Dan Cook is a visionary architect, developer and builder who has pioneered a number of innovative programs that have revolutionized the way churches and Christian schools are designed and built. BGW's revolutionary approach focuses on delivering the highest level of stewardship, God-honoring relationships and ministry on the construction job site.