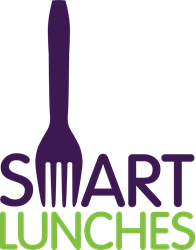 The children and the parents absolutely love Smart Lunches! So far I have gotten nothing but rave reviews."
Stamford, CT (PRWEB) October 04, 2016
Smart Lunches, the nation's leading provider of tasty, nourishing meals for children at schools, camps, and childcare centers without an onsite lunch program, announced their first month of service in the New York and Southern Connecticut regions. New York and Connecticut now join five other regions (Boston, Philadelphia, Chicago, Washington D.C., and Atlanta) in the Smart Lunches' serviceable metro areas. The company first launched in Boston in 2011 and has since grown at a rapid pace.
Hundreds of elementary and middle schools, childcare centers, and summer day camps have partnered with Smart Lunches as a simpler school lunch alternative to bringing in fast food or an onsite lunch service. With the company serving thousands of lunches each weekday, the word is beginning to spread.
School administrators in New York and Connecticut were eager to receive access to this healthy and convenient lunch service program. Among the first in the region to partner with Smart Lunches was The Long Ridge School, an independent day school in Stamford, CT.
After a school partners with Smart Lunches, families can visit the award-winning online ordering platform, set up a profile for their child, and order meals. Lunches are prepared fresh daily by carefully vetted local caterers and delivered to the school right before lunch time. Hot and cold temperature-controlled tote bags keep the lunches at the perfect temperature until they are served to the kids.
Students and staff alike enjoy choosing from 5-7 hot or cold meal options every day; parents appreciate the value of time saved by not packing lunches themselves and knowing their child is receiving a tasty, quality school lunch.
Smart Lunches can relieve the burden of the lunch-planning process for many school administrators, too. It doesn't cost anything for schools to participate in the program.
Heading up the Smart Lunches program in the New York and Southern Connecticut regions is Regional Manager, Pam Lustig.
"We are delighted to have the New York and Southern Connecticut region join us as our 6th Smart Lunches territory," says Smart Lunches CEO, David Morris, "We're now partnered with hundreds of institutions and serving thousands of hungry children in 9 different states. Thanks to Pam's previous catering sales experience, she really understands the industry when it comes to delivering fresh, healthy food. As a mother and former teacher, she has a passion and drive for the importance of what we do, and she understands why Smart Lunches is the perfect solution for so many schools and parents."
Says Pam of the reaction so far, "The children and the parents absolutely love Smart Lunches! So far I have gotten nothing but rave reviews."
About Smart Lunches: Smart Lunches provides healthy, tasty lunches to thousands of kids in the Boston, Philadelphia, Chicago, D.C., Atlanta, and New York & Southern Connecticut regions. Schools enjoy the simplicity of the service, parents rely on the convenience and nutritional security, and students love the food. Parents use the award-winning web platform to order their child's lunch from a rotating daily menu, local catering partners create the customized meal for each child, and a team of Delivery Ambassadors hand deliver each meal to school partners right before lunchtime.