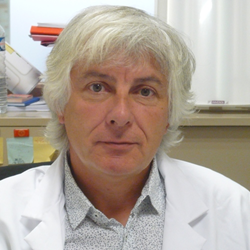 Yorba Linda, Ca (PRWEB) September 28, 2016
The screening and functional characterization of novel ligands for G-Protein Coupled Receptors (GPCR) remains a key focus in drug discovery. Of late, an increasing awareness of the subtleties of receptor signaling and potential for ligand bias requires multiple endpoints to be monitored for the same screening campaign. In addition, efforts to reduce costs and improve efficiency of screening are always a key consideration for any screening campaign.
In the latest webinar from DiscoverX, "Duplexed Screening of GPCRs to Measure Calcium and β-Arrestin," participants will discover a duplexed assay for the Histamine H1 receptor, using the PathHunter β-arrestin clonal cell line from DiscoverX. A process that has adapted existing assay protocols to monitor intracellular calcium signaling in real time along with the recruitment of β-arrestin to the Histamine H1 receptor, from the same well on a plate.
Discussion during the webinar will focus on protocol development and successful implementation of the final assay with this multiplexing approach, through data presented on Histamine H1 agonists and antagonist pharmacology. This duplexed assay clearly demonstrates an overall increase in screening efficiency and a total reduction in cost for running similar screening, lead optimization, and characterization programs for GPCR drug discovery.
Thierry Calmels, PhD, who is the Head of Molecular and Cellular Pharmacology at Bioprojet Biotech, will be the presenter for this free, informative webinar from DiscoverX.
Calmels received his doctorate in applied genetics from the University of Toulouse, after which he moved to Pittsburgh for post-doctorate work in Pharmacology. Calmels' main research focus has been on G-protein Coupled Receptors (GPCRs), with the aim of setting up screening and secondary assays, as well as to dissect their signaling mechanisms for proposed drug targets. He has specialized in implementing calcium mobilization assays for GPCRs in drug discovery as well as for human iPSC-derived cardiomyocytes in cardiac safety. Calmels joined Bioprojet in 2001, where he has a particular focus on Neuroscience and Inflammation therapeutic areas.
LabRoots will be hosting the webinar on November 9th, 2016 and will begin at 8:00 a.m. PT, 11:00 a.m. ET. To find more details on this webinar and register for free, click here.
About DiscoverX
DiscoverX Corporation, headquartered in Fremont, CA, USA, is a leader in the design, manufacture and sale of biochemical and cell-based assays for the drug discovery & life science markets. This industry-leading portfolio of products and services, under the KINOMEscan®, PathHunter® and BioMAP® brands, are used to aid life science research and enable rapid development of safe and effective biologic and small molecule drugs, by improving research productivity, effectiveness of screening, lead optimization & bioanalytical campaigns, as well as providing predictive tools that deliver physiologically relevant insights on drug molecules from early discovery through pre-clinical development. DiscoverX embodies an innovative approach to creating life science tools that have been widely adopted across the globe in pharmaceutical, biotechnology and academic laboratories.
About LabRoots:
LabRoots is the leading scientific social networking website and producer of educational virtual events and webinars. Contributing to the advancement of science through content sharing capabilities, LabRoots is a powerful advocate in amplifying global networks and communities. Founded in 2008, LabRoots emphasizes digital innovation in scientific collaboration and learning, and is a primary source for current scientific news, webinars, virtual conferences, and more. LabRoots has grown into the world's largest series of virtual events within the Life Sciences and Clinical Diagnostics community.