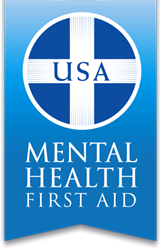 Very useful, great course. I wish I had the opportunity earlier on in my career.
Costa Mesa, California (PRWEB) October 03, 2016
Did you know that one in five people experience a mental health condition in any given year? Among those of working age, the prevalence of mental illness and/or substance abuse is one in four. These conditions frequently impact employee productivity and well-being in the workplace creating more absenteeism than a physical illness or injury.
Managers, HR professionals and coworkers are uniquely situated to spot the signs and symptoms of a mental illness and refer people to helpful resources.
Sagacity | HR specializes in strategically integrating effective HR processes and practices into daily operations. Believing physical and mental health are equally important to a productive and efficient work environment, Sagacity | HR delivers Mental Health First Aid training in the workplace for HR and management professionals.
To raise awareness within the workplace Sagacity | HR, is offering a Mental Health First Aid training course on October 26, 2016 at the Hilton Hotel in Costa Mesa, CA. The goal of this course is to educate HR professionals and managers on handling mental health crisis in the workplace, reduce the stigma associated with mental health issues and connect people with appropriate resources for help. To register or learn more about this course click on the link below.
http://www.sagacityhr.com/mental-health-first-aid/
For more information about Sagacity | HR, contact Noma Bruton at Noma(at)sagacityhr(dot)com