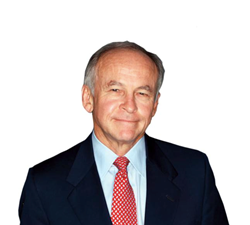 San Francisco, CA (PRWEB) September 26, 2016
Attorneys with Morgan & Morgan's ClassAction.com filed a negligence lawsuit against Yahoo on Saturday, September 24th, 2016. According to court documents, the lawsuit alleges that the technology company negligently, recklessly or willfully failed to implement appropriate security measures to protect users' Private Information.
The complaint alleges breach of implied contract, violation of the California Unfair Competition Law, Business & Professions Code, and negligence. Court documents include a request for actual damages and compensatory damages; the amount is yet to be determined.
The Yahoo Data Breach
According to the lawsuit, on September 22nd, 2016, Yahoo publicly confirmed that 500 million or more user accounts might have been impacted by a data breach. The company publicly suggested, the lawsuit continues, that a state-sponsored actor was responsible for the breach, and notified potentially impacted users that personal information such as contact information, hashed passwords, and security answers may have been stolen.
According to court documents, Yahoo allegedly failed to notice the breach until two years after it occurred. As noted by Yahoo, the lawsuit suggests, hackers stole private information from user accounts beginning in late 2014.
The Lawsuit
According to court documents, the lawsuit alleges that by electronically storing user data and Private Information, Yahoo had a responsibility to take reasonable measures to protect its data systems and prevent a breach from occurring. The filing also alleges that because data breaches have occurred repeatedly in highly publicized instances, Yahoo could not reasonably have been unaware of the threat posed by hackers.
Court documents indicate that the initial class representative is Plaintiff Edward McMahon of New York. Mr. McMahon allegedly opened his Yahoo account in 2012, and has noted recent unusual activity on the account, including an inability to log in.
According to the filing, Mr. McMahon alleges that his inability to access his account is a result of the data breach. His concerns about the sensitive and important information contained in that account are noted in the filing.
The Plaintiff also alleges in the lawsuit that in Yahoo's own privacy policy, the company notes that it "does not rent, sell, or share personal information about you with other people or non-affiliated companies except to provide products or services you've requested" without user permission, or in certain limited circumstances.
According to the lawsuit, Yahoo may therefore have a responsibility to uphold this agreement with its users. The alleged failure to disclose negligent data security practices could indicate that Yahoo misled customers.
Court documents also detail the alleged risk posed to consumers in the event of data breaches like Yahoo's. The lawsuit suggests that organizations, including criminal groups, have been known to aggressively search and pay for Private Information. Once such groups steal Private Information, the lawsuit alleges, they can sell and abuse personal data in a number of ways that ultimate harm consumers.
ClassAction.com is part of the Complex Litigation branch of nationwide plaintiff's law firm Morgan & Morgan.
CASE INFORMATION:
United States District Court for the Northern District of California
Case 5:16-cv-05466
EDWARD MCMAHON, individually and on behalf of all others similarly situated, Plaintiff, v. YAHOO! INC., Defendant