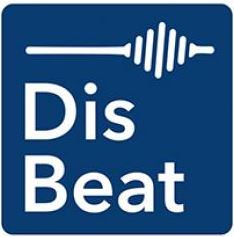 "If we believed that ADA is the power and we are the recipients of its strength, rather than we are the power and ADA is a tool for us to use, I fear we may still have a long way to go." – Bob Kafka
Atlanta, GA (PRWEB) September 27, 2016
"It was the best of times, it was the worst of times, it was the age of wisdom, it was the age of foolishness, it was the epoch of belief, it was the epoch of incredulity, it was the season of Light, it was the season of Darkness, it was the spring of hope, it was the winter of despair…"
In the six-week home stretch ramping up to the November election, the opening words of A Tale of Two Cities sum up the dichotomy of the disability community--it truly is a tale of two communities in several key areas. DisBeat has polled key thought leaders and community leaders to shed light on the profound differences experienced by the disability community.
Topics covered in this important blog post are Youth with Disabilities and Media, The Workplace and Voting.
For the full article, please click here
"If we believed that ADA is the power and we are the recipients of its strength, rather than we are the power and ADA is a tool for us to use, I fear we may still have a long way to go." – Bob Kafka
About DisBeat: DisBeat is a national communications initiative designed to coordinate and promote proactive messaging on disability rights issues throughout the country. DisBeat uses a variety of communication tools, including social media, to bring attention to disability issues from an authentic disability perspective. DisBeat also maintains a database of subject-matter experts, fact sheets and talking points on a variety of critical issues facing 56.7 million Americans with Disabilities. DisBeat is a project of The ADA Legacy Projects. Initial Partners include ADAPT of Montana, Center for Disability Rights, Disability Rights Center, Disability Visibility Project, EIN SOF Communications, Nothing Without Us Media, and Shepherd Center (http://www.adalegacy.com/disbeat).
About The ADA Legacy Project: The mission of The ADA Legacy Project is to honor the contributions of people with disabilities and their allies by preserving the history of the disability rights movement, by celebrating its milestones, and by educating the public, media and future generations of advocates.
(http://www.adalegacy.com/)