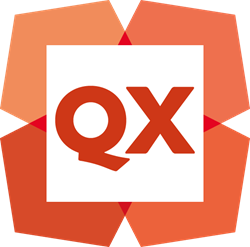 Denver, CO (PRWEB) September 27, 2016
Visit Quark at The Print Show 2016! Along with print industry suppliers, a broad seminar program, and even an in-house bar, The Print Show is providing free education for attendees. Be sure to spend time in the Software Training Theatre with Quark, Adobe and Corel where QuarkXPress 2016 training sessions will run each day of the conference.
In the Software Training Theatre you will meet Martin Turner, QuarkXPress expert and author of "Desk Top Publishing with QuarkXPress 2016." Martin will present a comprehensive overview of QuarkXPress 2016, the newest version of QuarkXPress that changes how designers and print service professionals work, including the ability to:

Create and export HTML5 publications
Convert print layouts to HTML 5 publications
Convert PDF, Illustrator and EPS Files to native, editable QuarkXPress objects
Paste as native objects from other Mac applications, such as Illustrator, InDesign, and Microsoft Office, including Excel charts
And more
The Print Show
October 11-13, 2016
NED Birmingham
Learn more about QuarkXPress 2016 and take advantage of a new promotion happening now. All purchases of and upgrades to QuarkXPress 2016 through the end of October will include a bundle of productivity software, including:
IDML Import XT (worth $69.99 – Mac only): Import and edit InDesign IDML files with QuarkXPress
JoLetter Mail and Merge XT (worth $129.00 – Mac/Win): Create mailings and personalized layouts in QuarkXPress from external databases
PDF Importer XT PRO (worth $19.99 – Mac/Win): Automatically import and convert PDFs to multi-page QuarkXPress layouts with native QuarkXPress objects
PortraitPro 12 Standard (worth $79.90 – Mac/Win): Retouch portrait photos in minutes
About QuarkXPress
QuarkXPress is leading graphic design and page layout software for creative professionals around the world who depend on quality, performance and stability. QuarkXPress 2016 is the new version of QuarkXPress that introduces transformative functionality and game-changing features, such as HTML5 Publications, the ability to convert PDF, Illustrator and EPS files to native QuarkXPress objects, and much more. Unlike many design suites, QuarkXPress is sold as a perpetual license, which means users make a single purchase and aren't locked into an ongoing subscription. Learn more about QuarkXPress here: http://www.quark.com/2016.
# # #
Quark, QuarkXPress, and the Quark logo are trademarks or registered trademarks of Quark Software Inc. and its affiliates in the U.S. and/or other countries.