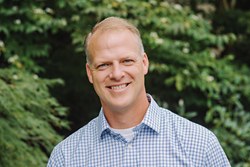 Having seasoned leaders who are well-known in the local market with impeccable resumes and reputation is extremely important in a relationship-based business.
Bellevue, Washington (PRWEB) October 06, 2016
WideNet Consulting, a leader in technical staffing and solutions, has hired Curt Whitton as the company's new Chief Operating Officer and Curtis Graves as the Vice President of Sales & Business Development. With over 35 years of combined consulting and management experience, the seasoned leaders look to grow the company and strengthen its ability to provide clients with the business resources they need to succeed. http://www.widenet-consulting.com
As COO, Whitton is responsible for structuring WideNet's business model to attract new clients, foster in-house talent and expand its solution-based consulting services. He brings more than two decades of entrepreneurial, business, technology, sales, and consulting experience to his new role. This includes past work at IBM, delivery roles with small consulting companies and a leadership position as owner and COO of Codesic Consulting, where they more than doubled the company's consulting practice until it was acquired by CGI. Whitton most recently co-founded and lead Intrievex, an information and retrieval technology and services company.
In his position as Vice President of Sales & Business Development, Graves will focus on advancing WideNet's sales strategy, client-specific objectives and customer relations. He joins the company with over 15 years of experience in senior IT sales and business development roles, and has a strong background in generating new business, securing customer loyalty and forging relationships with key clients. Graves formerly worked as the Vice President of Business Development with Mantis Technology Group, where he was instrumental in their growth through the recent acquisition by ProKarma. Prior to this position, Graves worked with Whitton at Codesic Consulting supporting the company's sales and strategic objectives.
"Hiring Curt and Curtis is a huge move for WideNet as we continue to mature and grow. Having seasoned leaders who are well-known in the local market with impeccable resumes and reputation is extremely important in a relationship-based business," says WideNet Consulting CEO Kory Avaiusini. "Our clients want to know they are working with credible, trustworthy and capable professionals, and we hit it out of the park with both of them! I have no doubt they will build upon the delivery capabilities and quality staffing services our customers have come to expect from WideNet."
About WideNet Consulting
WideNet Consulting is a leader in technical staffing and solutions, specializing in connecting organizations and top talent. The company serves both established companies and start-ups, focusing on software, healthcare, media, telecommunications and banking/insurance. Among WideNet Consulting's more than 100 clients are Starbucks, Nordstrom, Colliers International, The Bill and Melinda Gates Foundation, PATH, Alaska Airlines, Seattle Children's Hospital and other leading Seattle area companies. http://www.widenet-consulting.com