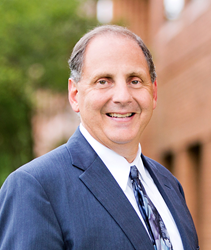 Burr Ridge, IL (PRWEB) September 27, 2016
When clients tell Peter Recchia that they're not "rich enough" to have a financial advisor, he tells them that the first rule of accumulating wealth is to save.
Recchia stresses the importance of saving now—even if it's only a small amount.
"I can't tell you how many clients have told me that they wish they started saving sooner," said Recchia. "In this low-interest rate return environment, many people think they should just save cash. But I encourage clients to participate in the market in a conservative way. Index funds are low-cost and track the market. If the market does well, as it has for the past several years, you benefit.
"We respect the fact that there is a group of investors who are more comfortable entering in their own financial information," said Recchia. "They may not need a lot of retirement investment advice early on, other than to get started. For them, simple index funds work well. They are low-cost and give the client a chance to participate broadly in the market.
"As their income increases and finances become more complicated we have an ability to service them, providing retirement and investment advice that is in their best interest," Recchia said.
Serving clients along the continuum of their income-earning years is a key element of 4Wealth Financial Group's approach to serving their clients and acting in their clients' best interest.
"The new Department of Labor rules that will go into effect in 2017 makes anyone who provides retirement investment advice a fiduciary, which means the advisor is required by law to act in their client's best interest," said Recchia. "As an Accredited Investment Fiduciary, I've been committed to that requirement all along."
Call 4Wealth Financial Group to discuss how they can provide retirement investment advice that is in your best interest.
4Wealth Advisors, Inc. only transacts business in states where it is properly registered, or is excluded or exempted from registration requirements. Registration as an investment advisor does not constitute an endorsement of the firm by securities regulators nor does it indicate that the advisor has attained a particular level of skill or ability. The firm is not engaged in the practice of law.
Media Alert: Peter Recchia is available to discuss the new Department of Labor Fiduciary Regulations
Peter Recchia bio:
As an Accredited Investment Fiduciary, Peter Recchia, a Certified Public Accountant, has focused on putting his clients' needs first when offering investment advice and solutions.
Having gone through the rigorous training and course requirements to earn the Accredited Investment Fiduciary designation, Recchia regards his fiduciary role as critical in providing investment and solutions that are in the best interests of his clients.
With over 25 years of experience, Recchia has brought his clients expertise that is hard to find in a single advisor, drawing on his knowledge of accounting, investment and pension-planning to help clients. As a fiduciary, he has endeavored to create optimal structures for his clients' businesses including tax-favored pension plans.
Using his knowledge and experience with pension plans, Recchia has worked diligently to reduce or limit fiduciary liability for owners of pension plans. He takes pride in developing custom solutions for every client, whether it involves tax planning, creating large or small pension programs, or simply offering sage advice that is always in the client's best interest.