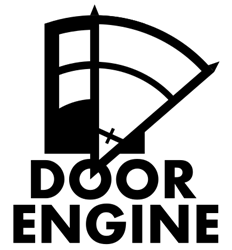 The best door drawing tool on the market.
Grants Pass, Oregon (PRWEB) September 27, 2016
Building industry professionals such as architects, designers, dealers and distributors in search of a better way to impress customers and vendors with professional door drawings -- and update or re-invent them just as easily -- can now take advantage of a unique new online platform called DoorEngine.com.
DoorEngine.com lets building industry professionals create, save and manage multiple door drawings with detailed dimensions for all components, slabs, jambs, and the entire door unit. When complete, components can be partially or wholly hidden for a clearer and cleaner view.
In addition, the platform's intuitive "click to edit" design process simplifies the door drawing process, which not only helps building professionals outpace their competition, but it reduces staff training requirements and eliminates the need to buy bloated, costly CAD packages.
Other key DoorEngine.com features that have building industry professionals hailing it as "the best door drawing tool on the market" include:
Instant response and zero-delay performance, regardless of internet speed or location.
The option to export drawings and products into multiple formats, including CAD for advanced work.
Fully responsive design for optimal access and viewing via desktop, laptop, tablet and smartphone.
The ability to capture notes and customer information.
A built-in search feature to browse past and current projects by project name, customer name, or auto-generated reference number.
A growing database of expertly-designed single doors and contemporary entry systems, which can be used as-is or customized as desired.
"The idea of DoorEngine.com was born from the realization that there were limited tools for creating and managing accurate door drawings," commented Eric Tyrell. "Building industry professionals were struggling to deliver complex drawings with expensive and slow CAD software, and often had to deal with poor results and slow lead times. DoorEngine.com gives building professionals the powerful, yet easy-to-use solution they need to overcome these challenges, and deliver quality products to their customers first."
As a pure cloud-based solution, DoorEngine.com subscribers do not have to purchase hardware or software, or deal with installation and configuration costs and hassles. "Standard" and "Advanced" plans are available, with the latter featuring additional export options. Both plans are available with a free no-obligation 14-day trial.
For additional information, including high resolution screenshots, visit http://www.DoorEngine.com.
For all other details including media inquiries, contact info(at)doorengine(dot)com.