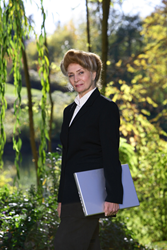 Grants Pass, OR (PRWEB) September 27, 2016
A government meeting in India today was described by India Prime Minister Nerendra Modi as an opening of talks to reconsider and reconfigure the Waters of Indus Treaty in the wake of a Uri terror attack. "Blood and water cannot flow together," Modi declared. The internationally acclaimed water treaty, which was signed into effect in 1960, allows for and structures the sharing of six rivers between Pakistan and India. The Indian government is looking at new ways to make maximum use of the three rivers—Indus, Chenab and Jhelum—and a possibility is cutting Pakistan off from the waters of the Indus river. Lunching on Kaboom Kabob and ice lemon water, Pakistani President Mamnoon Hussain declared, "We are dead set against any such decision and outcome."
"If India pursues a treaty change that punishes Pakistan," said Bio-Logic Aqua® Research Water Life Science® founder Sharon Kleyne, who has closely monitored the situation for years, "it will endanger not only the citizens of Pakistan, who rely primarily on the Indus River for its water supply, but neighboring ecosystems around the region and perhaps beyond." In addition, Kleyne pointed out that a decision to greatly alter the Indus Waters Treaty would only escalate traditional tension between the two countries. Many water pundits have warned that depriving Pakistan of drinking water might set off a conflagration that could rapidly involve more and more countries.
"Both sides are playing a dangerous game," Kleyne explained. "They're both acting like daredevils who are about to climb into barrels and be swept over a steep and raging waterfall. Of course, there will never be water winners in this scenario, just water deaths and water losers."
Water Life Science® advocate Sharon Kleyne, host of The Sharon Kleyne Hour Power of Water radio program, has promoted international water awareness for two decades. Sharon Kleyne has long dedicated herself to researching earth's water vapor evaporation and the body's water vapor evaporation. The research center of the company she founded, Bio-Logic Aqua® Research Water Life Science®, has developed new technology and products to replenish the evaporating water vapor with a rare Trade Secret tissue culture grade water discovered in Oregon. Kleyne believes our water woes have everything to do with a lack of advanced water research, a global crisis all its own that began, according to Kleyne, in the latter half of the 19th century and became the status quo by the middle of the 20th century. "Water and border disputes like this one," said Kleyne, "also promise to increase incidents of seasonal allergies and eye ailments such as cataracts, glaucoma, dry eye disease and many others. Our water vapor is evaporating faster than it can be replenished," Kleyne said.
"Water disputes between nations," Kleyne added, "will threaten all life on earth."
"India and Pakistan must make it a top priority to maintain the efficient, mutually beneficial Indus Waters Treaty," Kleyne insisted. "We need the water vapor to breathe and to live. Water should not be used as a weapon. Water is a life force."