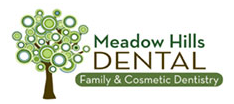 Aurora, CO (PRWEB) September 27, 2016
Patients with missing teeth are now welcome to receive personalized dental implant restorations from Dr. Mark Braasch and his team at Meadow Hills Dental, without a referral. As an experienced dentist in Aurora, CO, Dr. Braasch is pleased to offer an attractive, comfortable and long-lasting alternative to other common tooth replacement methods. Implants are a preferred solution for patients who have one or more missing teeth because of their long-lasting functionality and appearance.
More than 170 million Americans have at least one missing tooth. Tooth loss can be caused by injury or a number of medical conditions including gum disease. Tooth replacement solutions can sometimes be uncomfortable and ineffective long-term. Dr. Braasch is proud to offer experienced restorations for dental implants in order to allow more individuals looking for an alternative to traditional treatment methods, an opportunity to receive this preferred, modern tooth replacement option. As a highly respected Aurora, CO, dentist, Dr. Braasch thoroughly examines each patient's existing teeth to match the implant restoration to surrounding teeth and create a seamless smile.
If a patient is a good candidate for implants, an experienced dental professional strategically places one or more titanium posts into the jaw bone. The posts are then allowed to heal in order to integrate and form a bond with the bone, called osseointegration. This bond not only provides a strong, reliable foundation for the implant but dependability to the patient. When this process is complete, a natural-looking and customized porcelain crown is fastened to the top of each post, designed by Dr. Braasch. Dental implants allow patients to return to their daily lives as if they had a new, natural tooth.
Patients with missing teeth are urged to meet with Dr. Braasch, a highly-trained dentist in Aurora, CO, to find out if they are candidates for dental implants and receive unique restorations to renew their smile. Appointments may be requested by calling Meadow Hills Dental at 720-325-2460.
About the Doctor
Meadow Hills Dental is a family and cosmetic dental practice offering personalized dental care for patients in Aurora, Colorado. Dr. Mark Braasch graduated from the University of Nebraska Medical Center in 2004 and earned his post doctorate fellowship from Las Vegas Institute. Dr. Braasch is a member of the American Academy of Sleep Medicine (AASM) and was voted Best Dentist in Omaha, Nebraska. Meadow Hills Dental offers a variety of dental services such as general dentistry, orthodontics, TMD treatments, cosmetics, and medical devices for sleep apnea. To learn more about Meadow Hills Dental and their services, visit their website at http://www.meadowhillsdental.com or call (720) 325-2460 to schedule an appointment.