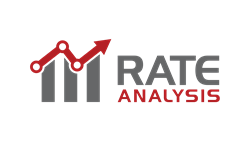 NEW PLYMOUTH, IDAHO (PRWEB) September 27, 2016
Truckstop.com has announced the release of Rate Analysis, a powerful rate platform that allows customers in the transportation industry to use market data and their rate history to confidently make quick and data-driven decisions on their shipping rates.
A cloud-based solution powered by the web's most active freight matching marketplace, Rate Analysis charts data on paid rates from across the first-of-its-kind "Rate Marketplace," with rate data from Truckstop.com's ecosystem and third-party partnerships with industry leaders.
"Rate Analysis is an indispensable product for anyone involved with moving freight within the transportation industry," Truckstop.com Chief Sales Officer Bill Vitti said. "There is no other product quite like this on the market. It allows you to analyze the market rate of any lane and acts as a comprehensive platform with an organization's entire rate history and rate sources, enabling pricing on quick quotes to deep analysis on large RFPs, benchmarking, forecasting and business strategy."
Built on big data technology, Rate Analysis delivers real-time data and returns bulk analyses of tens of thousands of lanes in minutes, representing a major step forward for rating productivity and confidence. Designed for efficiency and margin enhancement, each lane shows a live feed of available capacity and a tool to send direct quotes.
"The set-up is very user friendly and the forecasting is something I haven't seen with other rating tools," said Zach Green, a senior analyst with Ryder Logistics. "That should be extremely beneficial when we're presenting a quote to a customer or prospect on freight that is contractual or recurring, as predicting future rate treands has been a major challenge."
About Truckstop.com
Truckstop.com is the one-stop connection between North America's commercial transportation professionals. Founded in 1995 as the first freight-matching marketplace to hit the web, Truckstop.com has grown to provide load planning and optimization, transportation management, telematics, rate benchmarking and spot market data, and powerful negotiation tools. Truckstop Pro, Truckstop.com's most recent and most advanced software subscription, offers users a real-time load board and enhanced transportation partner search and qualification. To learn more, visit Truckstop.com.