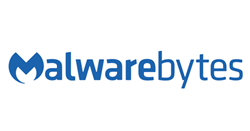 "As our business has changed and evolved over the years, it has been extremely reassuring to have a partner like cleverbridge that can scale and evolve with us." ~ Marcin Kleczynski, CEO, Malwarebytes
Chicago (PRWEB) September 29, 2016
cleverbridge, a provider of global subscription billing solutions, announces Malwarebytes has signed a long-term renewal agreement with cleverbridge to continue driving recurring revenue for its anti-malware product line. Malwarebytes – whose home products include Anti-Malware, Anti-Malware for Mac, Anti-Malware Mobile and Anti-Exploit – has leveraged cleverbridge's ecommerce and subscription billing solutions since its founding in 2008.
Malwarebytes decided in 2014 to move from a perpetual license model to a subscription model to increase recurring revenue streams, customer lifetime value and convenience for its customers. Although the switch presented distinct challenges from a business and marketing perspective, with cleverbridge's subscription billing solutions and expertise, the transition process was seamless. Malwarebytes has been able to minimize churn by leveraging Revenue Retention Tools to increase the success rate of credit card renewals.
"As our business has changed and evolved over the years, it has been extremely reassuring to have a partner like cleverbridge that can scale and evolve with us," said Marcin Kleczynski, CEO, Malwarebytes. "They've always understood how important our customers are to us and delivered a seamless customer experience, while also providing the expertise and reporting tools that allow us to strategize for the future. We're excited to continue working together."
"At cleverbridge, we place tremendous value on long-term relationships with clients like Malwarebytes," said Christian Blume, CEO, cleverbridge. "We've enjoyed growing with them over the last 8 years and enabling their success as one of the fastest growing private companies in the U.S. We look forward to helping Malwarebytes continue to maximize their recurring revenue streams through our unbeatable combination of technology, services and expertise."
To learn more about cleverbridge, please contact inquiry(at)cleverbridge(dot)com or visit http://www.cleverbridge.com.
About cleverbridge
cleverbridge provides global subscription billing solutions that help companies build long-term customer relationships and grow recurring revenue streams. With its flexible, cloud-based billing and monetization platform, cleverbridge integrates seamlessly with client systems, simplifies subscription business models and delivers an optimized online customer experience. Leveraging cleverbridge expertise, technology and services, clients monetize products and services more effectively, rapidly expand their global subscriber base and maximize customer lifetime value. Headquartered in Cologne, Germany, cleverbridge has offices in Chicago, San Francisco and Tokyo. For more information, visit http://www.cleverbridge.com.