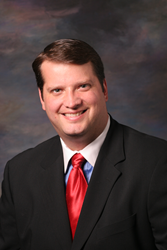 "You don't need flashy offices overlooking the water to produce great client results; you just need great employees."
Baltimore, Maryland. (PRWEB) September 28, 2016
The Silicon Review has named Baltimore, Maryland-based web and mobile solutions provider Adventure Web Interactive (AWI) as one of its 50 Most Admired Companies in the country for 2016. AWI is the only business headquartered in Maryland to make this prestigious list of global business and technology companies.
The publication selected AWI based on its innovation, revenue growth, customer reviews and domain influence. "The Silicon Review 50 Admired Companies program identifies companies that provide the most innovative and groundbreaking technologies in the field of business and technology that are worthy of gaining recognition and admiration on a global platform," said Manish Pandey, Editor-in-Chief of The Silicon Review Magazine.
AWI is one of the region's oldest and largest web design and internet marketing firms. Founded in 1997, AWI is a full service digital agency capable of producing high quality web designs, e-commerce systems and mobile applications as well as deploying an assortment of internet and social media marking strategies. This positioning of services makes AWI one of the most complete internet solutions providers in the market today.
This latest honor is just one in a string of awards the company has received since its inception. CEO Craig Kahl attributes the company's success to a talented staff coupled with experience gained by working with more than 1,800 clients of every industry and size. "We are honored to be recognized by The Silicon Review Magazine as one of the 50 Admired Companies this year," said Kahl. "This just goes to show you don't need flashy offices overlooking the water to produce great client results; you just need great employees."
For more information about Adventure Web International, visit http://www.advp.com.
About Adventure Web International
Founded in 1997 as a small, home-based operation selling basic websites, today AWI has a staff of 30 and offers a full suite of services including e-commerce, SEO, social media and mobile apps. Over the past 19 years, AWI has developed one of the region's most impressive and diverse client bases with more than 1,800 clients ranging from small local businesses to Fortune 500 clientele such as Sony, GE, Constellation, SAIC and Johnson Controls.
As one of Maryland's oldest and largest web design and marketing firms, AWI has received numerous awards, including the Baltimore Business Journal's Best Places to Work, SmartCEO's 100 Best Run Companies, The Daily Record's Top 100 Women, Baltimore Sun's Excellence in E-Business and multiple awards from Graphic Design magazine. In 2016, AWI ranked eighth on the Baltimore Business Journal's list of Baltimore-area web design firms. http://www.advp.com