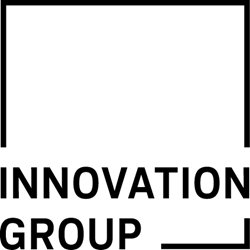 Women can be great brand advocates when they feel empowered, but they are also becoming more outspoken around brands that don't engage them in the way they wish to be treated.
New York, NY (PRWEB) September 27, 2016
"Glass," a pop-up magazine with a new take on womanhood, launches today at New York's Advertising Week.
The magazine has been created by J. Walter Thompson in partnership with Getty Images and its launch will coincide with a panel debate hosted by J. Walter Thompson exploring the current and future passions, motivations, aspirations, and behaviors of women.
"Glass" tackles these themes by taking on the look and feel of one of the key cultural mediums in women's lives – a glossy magazine – and evolving it with a more diverse and future-facing spin.
The magazine includes exclusive essays from thought leaders, including:

Thinx's Miki Agrawal
Bestselling author Rebecca Traister
The Front's Thalia Mavros
Relationship expert Esther Perel
Agender writer and activist Tyler Ford
J. Walter Thompson's Worldwide CEO Tamara Ingram
Getty Images' CEO Dawn Airey
"Glass" is a timely response to the fast-changing lives, tastes and lifestyles of women today and the conversation around what this will mean for brands, advertisers and businesses.
"Glass" is entirely informed by insight and trends from J. Walter Thompson's Innovation Group and data from J. Walter Thompson's Women's Index – a global survey of more than 4500 women conducted in nine countries. The content is supported by visual thought leadership and imagery curated from Getty Images.
"Women can be great brand advocates when they feel empowered, but they are also becoming more outspoken around brands that don't engage them in the way they wish to be treated. Marketers will need to understand this shifting landscape if they're to entice what is, in essence, the most powerful consumer market globally," said Lucie Greene, Worldwide Director of the Innovation Group.
Pam Grossman, Director of Visual Trends at Getty Images added: "As visual communicators, we know that images have the power to ignite change. Many representations of gender in the media and in advertising seem outdated, clichéd and inauthentic. Women have moved beyond stereotypes but the industries around them haven't necessarily caught up yet. We are excited to help forward the conversation with a magazine that so dynamically reflects the vitality, variation, and limitless imagination we're seeing in women's lives today."
"Glass" will be available in limited distribution in print during Advertising Week, as well as online here: https://www.jwtintelligence.com/trend-reports/glass.
"Glass" is the first half of a two-part project by the Innovation Group. The second half, "Women, Next," is an insight report based on extensive research aimed at brands and businesses, offering an in-depth look at cultural, economic, and behavioral changes among women globally. The full report will be available in early October, 2016.
###
NOTE TO EDITOR
Advertising Week New York: Women's Interest 2020: Media for the Future Woman
Synopsis: The session will tackle the question "What is the future of women's interest in a world where 'woman' is becoming borderless?" Complimentary issues of "Glass" will be distributed to all attendees.
Panelists:
● Lucie Greene, Worldwide Director of Innovation Group, J. Walter Thompson
● Vanessa K. De Luca, Editor-In-Chief, ESSENCE Magazine
● Pam Grossman, Director of Visual Trends, Getty Images
● Thalia Mavros, Founder and Chief Executive, The Front
Date: Tuesday, September 27
Time: 5:00pm
Venue: B.B. King in Times Square
Link: http://newyork.advertisingweek.com/Calendar/-jwt-seminar-2016-09-27-1700
ABOUT THE INNOVATION GROUP
The Innovation Group, part of J. Walter Thompson Intelligence, is J. Walter Thompson's futures, research and innovation unit. It charts emerging and future global trends and consumer change and innovation patterns, and translates these into insights for brands. It offers a suite of consultancy services, including bespoke research, presentations, co-branded reports and workshops. It is also active in innovation, partnering with brands to activate future trends within their frameworks and execute new products and concepts.
For more information, please visit http://www.jwtintelligence.com and follow @JWTIntelligence.
ABOUT GETTY IMAGES
Getty Images is the most trusted and esteemed source of visual content in the world, with over 200 million assets available through its industry-leading sites http://www.gettyimages.com and http://www.istock.com. The Getty Images website serves creative, business and media customers in almost 200 countries and is the first place people turn to discover, purchase and share powerful content from the world's best photographers and videographers. Getty Images works with over 200,000 contributors and hundreds of image partners to provide comprehensive coverage of more than 130,000 news, sport and entertainment events, impactful creative imagery to communicate any commercial concept and the world's deepest digital archive of historic photography. Visit Getty Images at http://www.gettyimages.com to learn more about how the company is advancing the unique role of still and moving imagery in communication and business, and enabling creative ideas to come to life.  For company news and announcements, visit our Press Room, and for the stories and inspiration behind our content, visit Stories & Trends. Find Getty Images on Facebook, Twitter, Instagram, LinkedIn, and Pinterest.
ABOUT J. WALTER THOMPSON COMPANY
J. Walter Thompson Company was founded in 1864 and has been making pioneering solutions that build enduring brands and business for more than 150 years. Today the company has evolved to include several global networks including J. Walter Thompson Worldwide, Mirum and Colloquial.