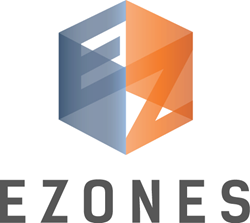 Chicago, Illinois (PRWEB) September 30, 2016
SharePoint Fest Chicago, one of the premier SharePoint Conference companies in North America, announces EZONES as a silver sponsor. SharePoint Fest has brought together the Microsoft SharePoint Product group, the leading SharePoint experts from across the country, and an audience of motivated SharePoint adopters who are looking to enhance their knowledge and find solutions to their SharePoint challenges.
About EZONES
EZONES is an enterprise solution that leverages the same video optimization and delivery platform used by major Hollywood studios to aggregate, optimize, and distribute content through a familiar and easy-to-consume channel experience that's consistent to consumer entertainment applications. EZONES is available wherever your employees are whether your site is SharePoint, WordPress, Drupel, or any HTML based website. EZONES is also available across native applications such as iOS and Android devices. Encourage employee engagement anywhere, anytime with EZONES.
Web Site: http://www.ezones.com
About SharePoint Fest
SharePoint Fest is in its sixth year. It offers a two-day conference (with an optional two days of workshops) that brings together SharePoint enthusiasts and practitioners, with many of the leading SharePoint experts and solution providers in the country.
Attend SharePoint Fest Chicago where attendees will be able to attend workshops and seminars – taught by Microsoft Certified Trainers, Microsoft engineers, and Microsoft MCM's and MVPs – covering Enterprise Content Management, Implementation/Administration, Business Value, Search, Business Intelligence, Office 365 and SharePoint Development. Attendees will be able to choose one complete learning track or mix and match based on what content best meets their current needs.
At SharePoint Fest Chicago, there will be sessions created for SharePoint administrators, software developers, business analysts, information architects, and knowledge workers, which will ensure that attendees walk away with as much knowledge as they desire to truly leverage SharePoint in their current environment.
Web Site: http://www.sharepointfest.com/Chicago