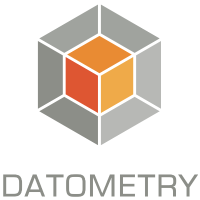 With Hyper-Q we give customers a simple way to unlock the potential of Redshift for their business instantly, at very low cost, and virtually risk-free
San Francisco, Calif (PRWEB) September 28, 2016
Datometry just made the shift to the cloud hyper efficient with Hyper-Q – now available on the Amazon Web Services Marketplace. Migrate legacy databases and their applications in weeks instead of years at a fraction of the cost. No rewriting. No redesign. No big risk.
Hyper-Q Translates Teradata Queries to Redshift Instantly:

Hyper-Q Adaptive Data Virtualization is next generation – an unmatched solution
Customers on average save up to 60% in costs and 90% on time
Minimal risk as Datometry retains the original queries and capabilities
Move key workloads to the cloud, minimize database footprint
Easily pinpoint workloads for migration to Amazon Redshift
Suddenly, new technology is easy to adopt, vendor lock-in becomes a thing of the past, and enterprises can scale and innovate at an unprecedented pace.
"With Hyper-Q we give customers a simple way to unlock the potential of Redshift for their business instantly, at very low cost, and virtually risk-free," says Mike Waas, Founder of Datometry. "Hyper-Q fundamentally changes the economics of databases – shifting to the cloud for pennies on the dollar compared to costly, outmoded approaches."
Hyper-Q One-Minute Install:
Hyper-Q Basic Edition is available on the AWS Marketplace. There are no upfront fees or minimum requirements. A simple fully automatic 3-step configuration wizard ensures users are up and running in less than a minute: http://amzn.to/2bBnuGZ
About Datometry
Datometry is leading the shift to the cloud with its innovative Hyper-Q Adaptive Data Virtualization platform. Before Datometry, migrating to the cloud has been risky, costly, time consuming and fraught with nightmare implementations. With Datometry, enterprises now have the ability to adopt new databases and applications in a fraction of the time and cost with near zero-risk.  
For More Information, Contact Datometry at info(at)datometry(dot)com. Additional information as well as self-service support can be found at support.datometry.com.