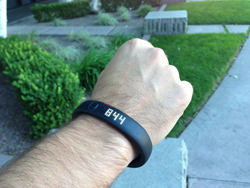 Dr. Feiz & Associates note that although wearable technology can be somewhat helpful in terms of keeping track of exercise frequency, severely obese patients clearly require more help in order to achieve a successful and long-lasting weight loss
Los Angeles, CA (PRWEB) October 04, 2016
According to a September 20 article on Science Daily, research has shown that activity trackers appear to be ineffective in terms of helping individuals lose weight. Dr. Feiz & Associates note that although wearable technology can be somewhat helpful in terms of keeping track of exercise frequency, severely obese patients clearly require more help in order to achieve a successful and long-lasting weight loss, and bariatric surgery has proven to be a highly effective medical intervention. The Los Angeles based weight loss surgery center goes on to note that a cutting-edge bariatric surgery can typically provide patients with many health and wellness benefits, including:
Internal Health Improvements - Obesity can often lead to numerous health conditions that can significantly affect the overall quality of a patient's life. Dr. Feiz & Associates note that undergoing a weight loss surgery not only helps severely obese patients lose a significant amount of weight, but it also has been shown to improve or, in some cases, fully resolve a variety of diseases, including type 2 diabetes and hypertension (high blood pressure). The Los Angeles based bariatric surgery center notes that patients also reduce their risk of other complications related to obesity such as high cholesterol, heart disease, and sleep apnea, as well as the risk of a stroke.
Mobility and Quality of Life - Severely obese patients very often suffer from bone and joint pain caused by their excess weight. The Los Angeles bariatric surgery center notes that joint pain can oftentimes make it difficult for patients to participate in physical activities that promote a healthy lifestyle and can even make simple tasks incredibly difficult and painful to accomplish. Dr. Feiz & Associates goes on to note that a significant weight loss following an extremely safe and highly effective bariatric surgery procedure, such as a sleeve gastrectomy, can relieve a patient's joints and improve other obesity related arthritis conditions so that they can participate in their favorite daily activities. . The result is a much improved quality of life and greater overall health and happiness in the majority of cases.
Dr. Feiz & Associates conclude by noting that , while there are many ways of making modest improvements in weight loss efforts through diet and exercise, patients with a great deal of excess weight often require the support of a weight loss procedure in order to achieve the significant weight loss they are seeking. Interested readers who would like more information about the latest in bariatric surgery procedures are encouraged to call Dr. Feiz & Associates at (800) 868-5946 or visit them online at http://www.DrFeiz.com.