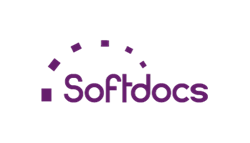 We joined forces with Softdocs based on their deep understanding of the education market and their innovative and scalable, browser-based solution that could accommodate our roll-out schedule - Jim Fleming, CIO for Pacific University
Columbia, SC (PRWEB) September 28, 2016
Joining a wave of higher education institutions pursuing a paperless environment, Pacific University has chosen Softdocs for its enterprise content management, e-forms and process automation platform Etrieve. A private university based in Forest Grove, Oregon, Pacific University selected the Etrieve platform to modernize its business processes, which will yield efficiencies in staff productivity, tighten communications and decrease space limitations due to the massive storage of paper records.
"We required a multi-faceted solution that could address our specific needs including minimizing paper records, improving student and employee service via electronic forms and increasing overall business process efficiencies," said Jim Fleming, CIO, Pacific University. "We joined forces with Softdocs based on their deep understanding of the education market and their innovative and scalable, browser-based solution that could accommodate our roll-out schedule."
Admissions, student records and financial aid departments will be the first adopters of Softdocs as the university rolls-out the Etrieve platform across campus in a multi-year deployment. Through the use of Softdocs Etrieve Forms and Flow, Pacific University can automate laborious manual paper-based processes and students and employees will be able to access, track and complete web-based e-forms from any device.
Pacific University will also take advantage of Etrieve Content, a fully browser-based content management solution that allows for the storage and organization of documents in a single location, which will seamlessly integrate into Pacific's ERP Ellucian Colleague. Student and employee data will be consistent across all applications and access to required information will be instantaneous making everyday business processes more efficient.
The Etrieve platform offers ERP-integrated applications that store and organize content, as well as redefine common business processes, reducing the need for paper and improving productivity across the entire organization. For more information, please visit softdocs.com.
About Softdocs:
Softdocs develops enterprise content management, e-forms and process automation solutions exclusively for the higher education and K-12 markets. The company's Etrieve platform redefines business processes, reducing the need for paper and improving student service and employee productivity by providing educational institutions complete control over how content is captured, processed and distributed. A privately held company founded in 1998, Softdocs is headquartered in Columbia, South Carolina. For more information, visit http://www.softdocs.com.