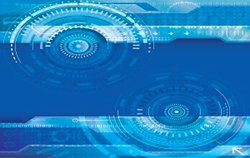 Boulder, Colo. (PRWEB) September 28, 2016
Enterprise Management Associates (EMA), a leading IT and data management research and consulting firm, today announced it will host a webinar titled "Data Center Network Agility: The Importance of Network Orchestration and Automation," featuring Shamus McGillicuddy, senior analyst of network management at EMA, and Mark Vondemkamp, executive vice president of marketing and business development at AppViewX.
Many IT organizations require two weeks or more to enable and validate a new application environment in their data centers. In today's competitive market, enterprises are continuously deploying new and updated applications. Two-week delays are unacceptable. Data centers, and networks in particular, must become more agile and responsive to change.
During this webinar, McGillicuddy and Vondemkamp will discuss:

The challenges network teams face with provisioning new application environments
The strategies and technologies that infrastructure and operations teams implement to address these challenges
How network automation and orchestration technologies can help enterprises make their data centers more agile in an era of continuous application delivery
The webinar is Thursday, October 6 at 2:00 p.m. Eastern. Those who wish to attend can register at: http://research.enterprisemanagement.com/data-center-network-agility-webinar-pr.html
About EMA
Founded in 1996, EMA is a leading industry analyst firm that specializes in providing deep insight across the full spectrum of IT and data management technologies. EMA analysts leverage a unique combination of practical experience, insight into industry best practices, and in-depth knowledge of current and planned vendor solutions to help clients achieve their goals. Learn more about EMA research, analysis, and consulting services for enterprise line of business users, IT professionals and IT vendors at http://www.enterprisemanagement.com or blogs.enterprisemanagement.com.