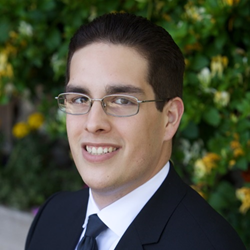 Yorba Linda, Ca (PRWEB) October 04, 2016
The ability to collect high-resolution, quantitative data, while obtaining comprehensive characterization of protein therapeutics is crucial when eliminating risk to patients or the organization. Gathering this data takes significant time. However, the capacity to simultaneously shortening the overall analysis time without compromises improves performance for individuals and institutions.
The innovation that comes with the Fast Glycan Labeling and Analysis Kit from SCIEX, researchers can run glycans up to 5x faster than HILIC. CE-SDS analysis for molecular weight or purity determination has also been shortened while maintaining 3 logs of dynamic range (with UV detection) by cutting sample analysis time in half with the High Speed CE-SDS method. Lastly, Capillary Zone Electrophoresis (CZE) obtains high resolution charge heterogeneity information in significantly less time than traditional cIEF assays while simplifying your sample preparation.
During the course this free webinar with SCIEX, entitled Run Your Assays Faster: Getting the Quantitative Answers You Need For N-Glycan, CE-SDS, and Charge Heterogeneity Applications Without the Wait, users will be introduced to the Fast Glycan Labeling & Analysis Kit and method. Through this method, webinar participants will discover how to achieve CE-SDS analysis twice as fast. Participants will also learn about rapid charge heterogeneity applications with CZE, while reviewing the importance of precise quantitation in biologics characterization.
Marketing Manager for SCIEX Separations, Matthew Salem, will be the speaker for this webinar.
Salem received his bachelor's degree in chemistry from the University of California at Davis, focusing primarily on analytical chemistry techniques. He went on to get a Master of Biotechnology degree from San Jose State University, during which he took both science and MBA level business courses. After moving to the Separations group within SCIEX, Salem began managing the marketing for the standalone capillary electrophoresis products, including the PA 800 Plus instrument.
SCIEX's webinar, hosted by LabRoots at no cost to users, will be presented October 19, 2016 at 8:00 a.m. PDT, 11:00 a.m. EDT. To get the full details of this webinar, learn about continuing education credits and registration, click here.
About SCIEX:
SCIEX helps to improve the world we live in by enabling scientists and laboratory analysts to find answers to the complex analytical challenges they face. The company's global leadership and world-class service and support in the capillary electrophoresis and liquid chromatography-mass spectrometry industry have made it a trusted partner to thousands of the scientists and lab analysts worldwide who are focused on basic research, drug discovery and development, food and environmental testing, forensics and clinical research.
With over 40 years of proven innovation, SCIEX excels by listening to and understanding the ever-evolving needs of its customers to develop reliable, sensitive and intuitive solutions that continue to redefine what is achievable in routine and complex analysis. For more information, please visit sciex.com.
About LabRoots:
LabRoots is the leading scientific social networking website and producer of educational virtual events and webinars. Contributing to the advancement of science through content sharing capabilities, LabRoots is a powerful advocate in amplifying global networks and communities. Founded in 2008, LabRoots emphasizes digital innovation in scientific collaboration and learning, and is a primary source for current scientific news, webinars, virtual conferences, and more. LabRoots has grown into the world's largest series of virtual events within the Life Sciences and Clinical Diagnostics community.