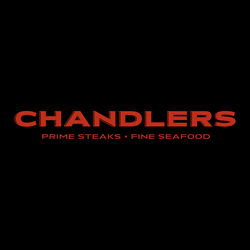 We are incredibly proud of Ryan for achieving such notable status within the restaurant industry.
Boise, Idaho (PRWEB) October 04, 2016
The esteemed accomplishment is yet another example of Chandlers' commitment to industry excellence.
Ryan Robinson came on board as Wine Director in July of this year, bringing with him over 10 years of industry experience, most notably his recent effort to achieve Advanced Sommelier status. The Advanced Sommelier test is incredibly difficult, and required two to six hours of studying every day for nearly three years before Robinson passed in April of 2016 in Portland, Oregon after a three-day exam.
"We are incredibly proud of Ryan for achieving such notable status within the restaurant industry," said Chandlers Steakhouse Owner and Founder, Rex Chandler. "Having Ryan as part of the Chandlers team not only elevates the level of expertise and excellence we're able to offer our guests, it solidifies the restaurant's place in the top tier of fine dining experiences, which is something we are—and always have been—unwaveringly committed to."
In addition to becoming an Advanced Sommelier, Robinson was recently voted Fan Favorite at the Somms Under Fire competition in Austin, Texas, where he made the final round as one of the top three sommeliers in the United States. "This knowledge helps me better define the already amazing wine program at Chandlers," said Robinson. "It also allows me to offer training to the Chandlers staff, and helps us better connect with guests, finding the perfect bottle of wine to create a superb dining experience."
While Robinson's experience brings a new level of prestige to the Chandlers Steakhouse wine program, the restaurant has a long history of both regional and national recognition for its wine list, which features over 705 selections and 36 wines by the glass. In 2016, Chandlers was awarded the Wine Spectator Best of Award of Excellence for the fourth year in a row—and is one of only two restaurants in Idaho to hold this honor.
For additional information:
https://www.chandlersboise.com/chandlers-steakhouse-wine-director-achieves-advanced-sommelier-status/
About Chandlers Steakhouse
Located in the heart of downtown in Boise's Hotel 43, Chandlers Steakhouse offers upscale dining, specializing in prime corn-fed steaks, Kobe-style beef, and fresh seafood. Owned and operated by veteran award-wining restaurateur Rex Chandler, Chandlers provides a complete fine dining experience, including live entertainment seven nights a week, full bar and bar menu, and highly awarded wine list. Chandlers has also received multiple Idaho Statesman Best of Treasure Valley Awards, including Best Local Fine Dining (2016) and Best Local Steakhouse (2016), and was voted onto the OpenTable Diner's Choice List. To learn more, visit ChandlersBoise.com.
###