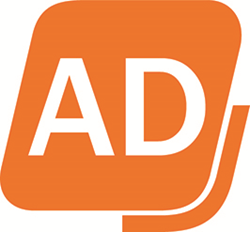 Zug, Switzerland (PRWEB) September 28, 2016
ADAM is specifically designed not just to migrate public folders, but also to transform them into a more modern and useful form.
"We worked with a wide selection of enterprise customers with large public folder hierarchies through our early adopter program, and those customers were immediately able to see the real value ADAM adds to any public folder migration project," says Wayne Humphrey, Product Owner for ADAM. "It is clear that customers need more than just a simple data move. It's so much better when real value can be extracted from public folder data."
ADAM is unique in the market thanks to industry-first capabilities in three key areas:

Perform deep analysis of data using QUADROtech's proprietary patent-pending Deep Analytics Technology (DAT), allowing the data to be automatically grouped in different parts of the public folder hierarchy;
Perform Target Auto-selection, selecting the most suitable destination for the data based on DAT results, which includes Office 365 Groups, Shared Mailboxes, PST Files, and Modern Public Folders; and
Fully Provision Targets, allowing ADAM to automatically provision licenses, shared mailboxes, and Office 365 groups where needed, saving a huge administrative burden.
"The analytics we performed with our pre-release customers gave us real-world insight into how customers really want to move public folders to Office 365," continues Mr Humphrey. "It became clear that given the nature of the data in public folders, performing a manual 1-to-1 migration just doesn't make sense. It's important to understand that data, group it, classify it, and move it to the best target, and that is exactly what ADAM has been designed to do. In particular, we are proud of the way that we can liberate important data that might be hidden inside large public folder hierarchies and bring that data forward to Office 365 Groups, Microsoft's newest collaboration platform."
On September 21, Microsoft announced that they are seeking customers with largescale public folder deployments (100,000 to 500,000 public folders) to assist in a program to determine how best to move massive amounts of public folder data to Office 365. It's great that Microsoft recognizes the need. QUADROtech believes that the true solution for any company with medium-to-massive public folder deployments involves intelligence, automation, and speed – and that's exactly what ADAM delivers.
For more information or to find out about QUADROtech ADAM, please visit http://quadro.tech/ADAM
About QUADROtech
QUADROtech (http://quadro.tech) is a hybrid ISV/MSP that helps customers to optimize their operations and empower their employees to collaborate and be productive anywhere on any device by bringing ALL their email data (live mail, email archives, PST files, and public folders) home to Microsoft Office 365 and Azure.
QUADROtech's staff of industry experts and its worldwide network of partners work in collaboration with Microsoft account teams and the Microsoft FastTrack Centers in enterprise and midmarket accounts globally to overcome barriers to cloud adoption and drive deep and rapid active usage of Office 365 and Azure.
QUADROtech is a trademark of QUADROtech Solutions AG. All other trademarks are the property of their respective owners.