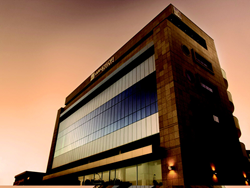 Limassol, Cyprus (PRWEB) September 28, 2016
The 'Disclosure and Market Discipline Report' of Windsor Brokers Ltd indicates their Capital Adequacy Ratio (CAR) at an astonishing 59% which is 7 times more than the minimum required by law.
The company has been active in the financial markets for over 27 years, catering to retail and corporate investors from all around the world. Over the years, the company has received multiple local and international awards for its innovative products, services, partnership programs and customer support excellence.
"Capital reinvestment has always been a top priority for our strategic development. Thanks to our fine-tuned risk management policies, our operations have remained intact throughout several world economic and financial events which consequently led to the bankruptcy and liquidation of several other firms. Our CAR provides safety to us and to our clients and business partners", said Johny Abuaitah, CEO of Windsor Brokers.
Investors are usually concerned about the 'Tiers 1 Capital' and the capital adequacy ratio figures as these figures demonstrate whether a company has adequate capital reserves in order to be protected from the financial risks that it could be exposed to and if it is capable of sustaining its operations.
These figures are stated in the 'Disclosure and Market Discipline Report' or 'Pillar 3 Disclosures' report, which is usually available on an investment firm's website.
Reports must be approved by auditors to ensure accuracy and to provide investors with transparent information.
Windsor Brokers Ltd is licensed and regulated by CySec (Cyprus), EEA authorized by the FCA (UK), registered with BaFin (Germany) and the ACPR (France) and complies with EU regulations.
About Windsor Brokers Ltd.
Windsor Brokers is a leading Investment Firm that offers its products and services to retail and corporate clients from over 80 countries worldwide, from the headquarters in Limassol and a branch in London, UK.
Risk Warning: Margin trading is risky may result in a loss of invested capital.