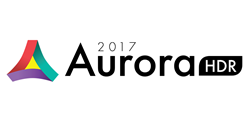 San Diego, CA (PRWEB UK) 29 September 2016
Aurora HDR 2017, the new-and-improved version of Macphun's award-winning photo editing software downloaded over 600,000 times, is now shipping at aurorahdr.com The launch version is compatible with the latest MacOS Sierra.
To see what Aurora HDR 2017 can do, visit aurorahdr.com to download your free trial.
Aurora HDR 2017 is the one-stop tool kit for casual and pro photographers. An improved user interface, along with faster performance and new powerful features, make for more versatility and higher quality images than before.
To review the key features, you can read professional photographer, Jim Nix's, run through of the key new features in the latest blog
What's new-and-improved about Aurora HDR 2017?
Aurora HDR 2017 includes an array of new features and improvements that will help any photographer get the most out of HDR imaging, delivering results from natural to highly stylized.
New Luminosity Mask Controls
New Zone System controls for Luminosity Masks makes selective editing of photos fast and easy.
New Tone-mapping Engine
Improved algorithms are quicker, reduce noise, and handle tone, contrast and details better, resulting in more realistic and natural-looking images.
New Batch Processing
The single most requested feature since the launch of Aurora HDR, Batch Processing allows you to apply a set of effects to many images at one time. This tool automatically recognizes brackets, resizes and renames images, and more.
New Polarizing Filter
Perfect for landscape photographers, this new control gives colors more depth and cuts atmospheric haze, resulting in richer, bluer skies.
New Powerful One-click Presets
New Signature Pro presets by Trey Ratcliff, Captain Kimo and Serge Ramelli yield fantastic results instantly.
New ways to work with Layers
New Blend Mode options for Layers and Textures include Darken, Color Burn and Lighten.
New Top & Bottom Adjustment Panel:
This popular tool now includes new contrast, vibrance, and warmth sliders, adding an extra level of selective control.
Faster RAW Processing & DNG Support
Significant speed improvements and support for handling the latest RAW and DNG files.
Availability:
Aurora 2017 is now available at aurorahdr.com
Pricing:
Launch pricing:
$89/€89 for new users
$69/€69 for the current owners of Aurora HDR
$49/€49 for the current owners of Aurora HDR Pro
Pricing from October 6th
For new users - $99/ €99
To upgrade from Aurora Pro – $59/€59
To upgrade from standard or Mac App Store - $79/€79
Existing users can upgrade via aurorahdr.com/upgrade
-Ends-
Notes To Editors:
To request a review version of the software or to speak personally with a senior Macphun executive, please get in touch with Javan Bramhall (details below).
A media kit including a guide to using Aurora HDR 2017, UI screenshots, and images made in Aurora HDR 2017 can be found here.
About Macphun
Macphun Software is a California-based Mac app developer focusing on consumer photography and professional digital imaging markets, serving over 30 million customers worldwide. First established in 2008 with a mission to create innovative photography software, Macphun is the team behind: Snapheal, Focus, Intensify, Tonality, Noiseless, FX Photo Studio and Aurora HDR.
To learn more about Macphun, please visit macphun.com.
About Aurora HDR
Co-developed by Macphun and the world's pre-eminent HDR photographer, Trey Ratcliff, Aurora HDR was developed as a universal one-stop solution for everyone who wants to create impressive HDR images. The first version was launched in November 2015, has since been downloaded over 600,000 times, and has won a number of awards, including Apple's Editor's Choice and Best of Mac App Store 2015.
To learn more about Aurora HDR, please visit aurorahdr.com
About Trey Ratcliff, Co-Developer Of Aurora HDR
Photographer, Artist, Writer & Adventurer
Trey's images and stories capture the beauty of exotic travel destinations and the humor of the bizarre situations he often finds himself in. There is always something new, unexpected and beautiful to see. Trey grew up blind in one eye, which changed the way he has come to experience and visually map the world.
Worldwide Press Contacts:
Greta Geoghegan
greta(at)macphun(dot)com
greta(at)digitalglue(dot)eu
Telephone: +44 (0)121 399 0067
Javan Bramhall
pr(at)macphun(dot)com
javan(at)digitalglue(dot)eu
Telephone: +44 (0)121 399 0068