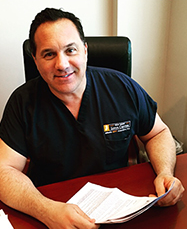 Scotch Plains, NJ (PRWEB) October 12, 2016
Is there a time that comes when people realize that it is time to do something more effective about their sinusitis? They may decide that it is time to get rid of the symptoms, not for days or weeks, but for good. Balloon sinuplasty is a minimally invasive procedure with a success rate of more than 90 percent, and it is a good option for many with sinusitis problems and Dr. Iannacone can help.
When investigating a clinic, individuals have every right to know how other patients have fared. First, patients ask the clinic staff or the doctor being considered how long they have been in practice, and how many patients they typically treat. Also they ask what their success rates are, being sure and confident to knock these sinusitis symptoms right out the box.
Great clinics and doctors gather great reviews. There are bound to be a few suspect reviews. For example, it's possible to run across a few reviews that are clearly from paid reviewers. On the opposite end, one may see some reviews from people who clearly had an unusually bad experience. Still, it's possible to generally gather valuable information from reading all of the reviews and seeing which themes come up again and again.
Nobody wants to receive medical care and services in a dingy, old facility. Balloon sinuplasty is no exception. The clinic chosen should be clean and well-maintained. The patient should have the feeling that the equipment is up to date and that doctors are using the most modern medical devices and techniques.
The first phone experience should be a pleasant one, where it's easy to schedule an appointment at a time that is convenient. Expect to be greeted warmly when the patient first walk in the door, and try to notice if the nurses and staff seem genuinely engaged in their work and concerned about the clients comfort.
Dr. Ronald J. Iannacone is among the top in Manasquan, NJ & Toms River, NJ and their staff are ready to address every need. For more information and locations, visit Dr. Iannacone's online profile here:
http://njtopdocs.com/nj-doctors/ronald-j-iannacone/
About Us
NJ Top Docs is a comprehensive information resource of Top Doctors, Dentists and Hospitals. We are profiling over 900 Healthcare Providers and have made it convenient for you to find them.
NJ Top Docs allows patients to "meet" these providers online before making their appointment.
For more information, visit http://www.NJTopDocs.com.
You can also follow us on Facebook – Twitter – YouTube