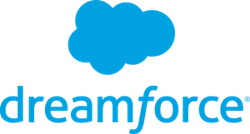 We are focusing our time at the event on learning and listening.
CHANDLER, ARIZONA (PRWEB) September 28, 2016
After exhibiting at Salesforce in the past, Levementum is using Dreamforce 2016 as an opportunity to curate and develop deeper relationships with its key internal Salesforce partners and customers. Leaders of Levementum's Salesforce Practice and Salesforce Marketing Cloud Practice will attend this year's conference and have constructed agendas that focus on continuing to improve Levementum's partnership abilities within the Salesforce ecosystem.
Dreamforce will take place in San Francisco from October 4th through October 7th. Dreamforce is the user conference for Salesforce and attracts over 150,000 attendees, this year's conference is sold out. Keynote speakers for the event include Marc Benioff, Melinda Gates, Rep. John Lewis, Mark Cuban, and Captains Mark & Scott Kelly.
Michael Burton, Senior Director of the Levementum Marketing Cloud Practice, stated, "Dreamforce is a must attend event for any Salesforce partner. This year we are focusing our time at the event on learning and listening. We have scheduled several one-on-one connections with internal Salesforce partners as well as our clients and prospects. We are excited about the freedom to attend more sessions as well as have the time to take these one-on-one meetings."
Customers, prospects and Salesforce employees who are looking to connect with the Levementum team at Dreamforce can email dreamforce(at)levementum(dot)com to arrange an in-person meeting at the event.
Levementum continues to focus on the growth of their Salesforce practice and implement elite cross-cloud engagement strategies for customers. Additionally, Levementum is planning to exhibit at Salesforce's Connections conference in Spring 2017 which is a well-attended event focused on Salesforce Marketing Cloud.