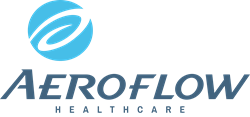 Asheville, NC (PRWEB) October 03, 2016
By moving closer to Charlotte, Aeroflow Healthcare can provide for the many medical facilities in the area. The new office is located in the Airport 85 Business Park, which is easily accessible from Interstate 85 and the Billy Graham Parkway.
"By opening a location closer to Charlotte, we hope to better serve our patients and our community," says Aeroflow CEO Casey Hite. "The new Charlotte office will be more convenient and provides more space for us to grow."
The new Aeroflow office is owned by EC Griffith Company that has been in business for 105 years, and is managed by Griffith Real Estate Services.
In 2001, Aeroflow Healthcare was founded as an oxygen supplier for local patients. Since then, the Asheville based company has become a major medical equipment provider nationwide.
In 2015 and 2016, Aeroflow was named in Inc. 5000 magazine as one of the fastest growing private companies in America. They are an accredited Medicare and Medicaid provider and accepts most commercial insurances. Aeroflow Healthcare is recognized as the premier provider of durable medical equipment (DME) such as breastfeeding, respiratory, urological, incontinence, diagnostic testing, mobility, and pediatric supplies. Their staff prides itself on having years of valuable experience in healthcare. For more information, visit http://www.aeroflowinc.com, or call (888) 345-1780.