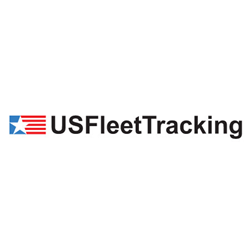 In fact, as of right now there are only 67 days left before AT&T completely shuts down all of their 2G networks.
Oklahoma City, Oklahoma (PRWEB) October 26, 2016
The days are ticking by as the countdown comes closer to the final days of the 2G GPS tracking network. In fact, as of right now there are only 67 days left before AT&T completely shuts down all of their 2G networks. It has been stated that they may decide to shut down some networks prior to the final countdown date of December 31, 2016. For example, it's possible that fleets using the 1900 MHz and 850 MHz service may be shut down early. This is just a fair warning to all of US Fleet Tracking customers to get devices upgraded sooner rather than later.
No one wants to have the feeling of being left "in the dark" or having to revert back to the ways before GPS tracking. AT&T explains that the newer, 3G advanced networks allow for GPS tracking to offer great features like real-time streaming and driver dash cameras for fleet trucks. These enhancements would not be possible on the 2G network. In case a customer is not certain whether migrating to a faster, higher-capacity network is efficient, here's some information to weigh.
The network created for 2G technologies allocates a special code to each user so as to communicate over a multiplex physical channel. The transmission of data is not always secure when weather conditions or other disturbances interrupt the signals. The 3G network can support 5 major radio technologies making it more comfortable to work with. Not only are downloading speeds faster, but with 3G GPS tracking users have quicker access to instant data.
US Fleet Tracking's staff truly believes that the speed differences alone are worth the difference it can make for a fleet business. For example, with older devices it's possible that Geofence alerts wouldn't have made it to the right person in a quick fashion due to the failing 2G network. With the 3G network, security is increased as it takes mere seconds to transfer the alert data through the system.
Questions about upgrading GPS tracking devices can be directed to US Fleet Tracking. More information about the countdown can be found here.
To view US Fleet Tracking's list of upgraded GPS tracking devices, please click here.