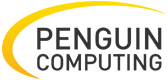 FREMONT, California (PRWEB) September 29, 2016
Penguin Computing, provider of high performance computing, enterprise data center and cloud solutions, today announced Scyld Cloud Workstation 3.0, a 3D-accelerated remote desktop solution which provides true multi-user remote desktop collaboration for cloud-based Linux and Windows desktops.
"Unlike other remote desktop solutions, collaboration via Scyld Cloud Workstation is more like sitting in-person with other engineers because a user can hand off control of their desktop to simplify collaboration on a project," said Victor Gregorio, Vice President and General Manager, Cloud Services, Penguin Computing. "Scyld Cloud Workstation brings collaboration to life, providing a much more thorough and proficient interaction among researchers and engineers working together on a remote desktop. Ultimately, this allows customers a more efficient means to leverage cloud-based desktop solutions."
Scyld Cloud Workstation provides secure, easy remote access to Linux and Windows workstation-class desktops through standard, modern web browsers, eliminating the need for client-side installations and changes to firewall policies. Scyld Cloud Workstation offers significant time savings by removing the requirement to download large data files, and moving pre- and post-processing to the cloud for highly efficient workflow.
Additional new features found in Scyld Cloud Workstation 3.0 are:

Guest invitations for collaboration - providing temporary accounts to securely share desktops
Added text paste capability from local clipboard to remote desktop
Added remote desktop auto-lock on disconnect - providing an additional layer of security
Updated default SSL ciphers for improved security
Enhanced Quality of Service (QoS) algorithm
New, improved user interface style
Seamless compatibility with version 2.3 config file
"Downloading simulation results files from the cloud can take more time than the simulation itself," said Amir Isfahani, Vice President of Sales and Business Development, Flow Science, Inc. "With Scyld Cloud Workstation, users set up their simulations through the graphical user interface as if they were sitting at a workstation that is connected to thousands of compute nodes, then post-process and visualize results right there on the their virtual desktop. Users now only need to download the images and videos for their reports and presentations rather than the entire results data sets."
Scyld Cloud Workstation 3.0 is available for on-premises installations and is also a featured option on Penguin Computing On-Demand (POD) – the company's public HPC cloud that provides supercomputing capabilities on-demand and on a pay-as-you-go basis.
About Penguin Computing
Penguin Computing is one of the largest private suppliers of enterprise and high performance computing solutions in North America and has built and operates the leading specialized public HPC cloud service Penguin Computing On-Demand (POD). Penguin Computing pioneers the design, engineering, integration and delivering of solutions that are based on open architectures and comprise non-proprietary components from a variety of vendors. Penguin Computing is also one of a limited number of authorized Open Compute Project (OCP) solution providers leveraging this Facebook-led initiative to bring the most efficient open data center solutions
to a broader market, and has announced the Tundra product line which applies the benefits of OCP to high performance computing. Penguin Computing has systems installed with more than 2,500 customers in 40 countries across eight major vertical markets. Visit http://www.penguincomputing.com to learn more about the company and follow @PenguinHPC on Twitter.
Penguin Computing, Scyld ClusterWare, Scyld Insight, Scyld HCATM, Relion, Altus, Penguin Computing on Demand, POD, Tundra, Arctica and FrostByte are trademarks or registered trademarks of Penguin Computing, Inc.
Contact:
Phillip Bergman
Viewstream
845-728-3984
pbergman(at)viewstream(dot)com