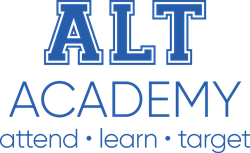 Sioux Falls, SD (PRWEB) September 29, 2016
Kingdom Trust, a leader in Self-Directed IRA and alternative asset custody solutions, announces an upcoming ALT Academy event on October 27, 2016, in Portland, ME. The ALT Academy series highlights alternative (or "alt") investing and alternative options to traditional fund and asset custody.
The event will be held at Bruno's Restaurant in Portland from 9:00 a.m.-12:00 p.m., with a sponsored lunch to follow. Attendees may arrive early at 8:30 a.m. for coffee and muffins, and there will be time before and after the event to speak with presenters about alternative asset investing and custody options.
The ALT learning sessions will provide opportunities for professionals to discover new ways to differentiate and grow business and add value for clients, for developers and businesses to discover ways to attract investors and raise capital, and for investors to discover new ways to use retirement funds to invest outside the traditional stock market. Session segments will include an overview of Self-Directed IRAs (IRS regulations, permitted investments, motivating factors, leveraging an IRA to buy real estate, private lending via an IRA, and more), prohibited transactions, disqualified persons, self-dealing, and plan asset rules. Sessions will also include real case scenarios and Self-Directed IRA testimonials.
Presenters at the event include Laurie Bachelder, Tim Kuhman and Tara Bogard.
Mrs. Bachelder is Principle at Freedom Wealth Advisors in Portland. An investment advisor since 1999, she has dedicated her professional life to informing and helping investors who want to expand and enhance their retirement portfolios beyond the traditional stock and bond markets. Through real-life experience and education, she provides clients with guidance and insight on how to achieve independence from market volatility via self-directed retirement accounts.
Mr. Kuhman is SVP, General Counsel and Trust Officer at Kingdom Trust and brings over 10 years of experience in the self-directed retirement industry. He is a subject matter expert on compliance and regulation of Self-Directed IRAs and is a frequent guest on webinars and national seminars where he speaks on the rules and regulations governing Self-Directed IRAs, prohibited transactions, and structuring deals that comply with those rules.
Ms. Bogard is Business Development Officer at Kingdom Trust and has over 15 years' experience in the customer service industry. She specializes in developing and implementing growth opportunities within and between organizations and new business strategy and solutions.
To register for the event, please visit https://www.KingdomTrust.com/RSVP, and for more information on this and future events, visit https://www.KingdomTrust.com/ALT.
About Kingdom Trust
Kingdom Trust is an independent qualified custodian and a non-depository trust company regulated by the South Dakota Division of Banking. The firm is a leading provider of unique and innovative custody solutions for individual investors, investment sponsors, family offices, advisory firms, broker-dealers and various other investment platforms. Kingdom Trust is a passive, non-discretionary custodian that does not provide, promote, endorse or sell investment products and does not endorse or promote any individual investment advisor or investment sponsor. For more information, please visit KingdomTrust.com.
The content of this press release is provided for educational and informational purposes only.