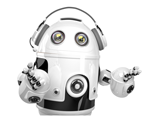 Los Angeles, CA (PRWEB) September 28, 2016
RingPlus technology is already implemented in RingPlus, and RingPlus is willing to share the technology with all its competitors. Any Sprint MVNO could implement it in the matters of days, other carriers in a matter of weeks. If there is a will the problem could be fixed nationwide by the middle of next month.
Robot calls are a big problem for consumers. Indeed many people let calls just go to voicemail if they don't recognize the number, to avoid nasty solicitation calls.
RingPlus launched its Universal Blacklist on Friday, September 23, 2016, putting an end to Robocalls while AT&T's CEO, Randall Stephenson, chairs the "Robocall Strike Force" rather than utilizing the data base given by the FCC for the benefit of AT&T's subscribers.
Meanwhile, the RingPlus IT team headed by CTO, Evan McGee, solved the problem in just under five (5) days by developing and launching its RingPlus Universal Blacklist service.
The RingPlus Universal Blacklist service has put an end to Robocalls which include illegal calls from numbers on the FCC's Unwanted Calls list as well as unwanted legal calls from telemarketers, phone surveys, and other people you just don't want to call you.
The service is free to RingPlus Members (which is what RingPlus calls its subscribers), and they can turn it on or off.
RingPlus is able to protect its Members from Robocalls by simply cross-checking all incoming calls to RingPlus Members against the FCC list. If the incoming number is on the list, it does not get through to the RingPlus Member.
With a simple flip of a switch in their account, RingPlus Members can also elect to block all "anonymous" calls.
A RingPlus Member can also add any other phone number to their own list of blocked numbers by simply pressing **0 on their phone keypad during a call. This will quickly weed out all legal, but unwanted, calls.
If a RingPlus Member wants to unblock a phone number, they can do that on a number-by-number basis from their online account. (This may be desirable for instances in which a Member has reconciled with an individual they previously blocked.)
RingPlus Members also have the option to turn off the RingPlus Universal Blacklist entirely. RingPlus designed the service to be optional to leave its Members the freedom to manage their accounts.
The RingPlus Universal Blacklist launched on Friday, September 23, 2016. It is automatically turned on for all new Members (who activate on RingPlus on or after that date). Members who joined RingPlus prior to that date will need to opt-in by switching it on from their online account dashboard by logging in at ringplus.net.
The directions on how to use the Universal Blacklist service are located in the RingPlus Social forum at http://bit.ly/RingPlus-NoRobocalls.
The service is available on all Free and Premium RingPlus plans (which are routed over the RingPlus system to provide the Universal Blacklist, RingPlus Radio, and other in-call apps).
About RingPlus
RingPlus is a prepaid, no-contract cell phone service provider operating on the Sprint Nationwide Network. It features monthly plans ranging in price from free to paid at the best prices in the U.S. The ultimate goal of RingPlus is to provide all its Members with completely free cell service paid for by sponsored content in the voice and data channels, and other business relationships. RingPlus Radio replaces the "ring" its subscribers would normally hear when they call their friends and family with interactive media content including music, news and advertisements. RingPlus' replacement of the "ring" creates alternative revenue streams that offset the cost of its free and paid plans for its Members. RingPlus holds the patents for the replacing the "ring" in U.S. Patents 7,006,608 and 7,227,929.
Contact:
Jerry Mowery
Phone: 424-293-6765
Email: jmowery(at)ringplus(dot)net
Site: ringplus.net
Sources:
AT&T, http://bit.ly/ATT-Robocalls
FCC, http://bit.ly/FCC-Robocalls
Recent Media:
http://bit.ly/Fortune-Save-iPhone7-RingPlus
http://bit.ly/Forbes-RingPlus
http://bit.ly/ConsumerAffairs-iPhone7-RingPlus-Best
http://bit.ly/Fierce-RingPlus