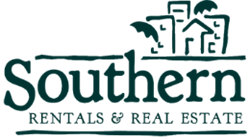 Destin, Florida (PRWEB) September 28, 2016
RE/MAX Southern, a member of the locally owned and operated Southern family of companies and leading provider of Northwest Florida real estate services, is pleased to announce Marie Babin has joined the RE/MAX Southern team of agents. After twenty years with the Southern family, Babin recently chose to transition from her role as Chief Operations Officer to full-time Broker Associate.
"After being in the vacation rental and residential leasing business for 20 years, I feel it's time for me to shift into real estate. Property management and real estate go hand in hand, and moving into real estate will make the cycle complete for me, " said RE/MAX Southern Realtor, Marie Babin. "I am very excited, because real estate is my passion."
Originally from Sweden, Marie Babin relocated to Destin, Florida over twenty years ago. She joined Southern during the early years of development and helped grow the company's property management programs across Northwest Florida and Coastal Alabama to include over 2,000 properties, including short term and long term rentals. Throughout her time with Southern, Marie has been actively involved with their Real Estate division, but in 2016, she decided to leave the operational side of the business to pursue her passion for selling Northwest Florida real estate full time.
"I'm proud to have Marie Babin on the RE/MAX Southern sales team," said Kerry Veach, Owner and Broker at RE/MAX Southern Realty. "Marie has worked in management for Southern for twenty years, and it is great to see her make a career move to real estate."
RE/MAX Southern Realty has been a leader in the Northwest Florida real estate industry and proud member of Southern Rentals and Real Estate since its inception. Southern Rentals and Real Estate is a premier provider of vacation rental, residential leasing, real estate and property management services in Northwest Florida and Coastal Alabama. Established in 1995, the company is owned and operated by two sets of brothers, Brad and Mike Shoults and Kevin and Kerry Veach, and Susan Carleton. Together, the Southern family of companies, which includes Southern Vacation Rentals, Southern Residential Leasing, Southern Real Estate Sales, RE/MAX Southern and Southern Association Management, represent over 1,000 vacation rentals, approximately 1,100 long term rentals, 40 associations and countless real estate opportunities along the Gulf Coast. For more information, visit GoSouthern.com.