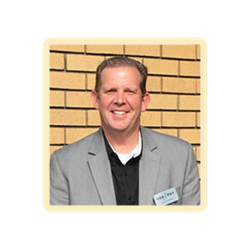 Glendale, CA (PRWEB) October 04, 2016
USAePay, a GorCorp company, is pleased to announce the appointment of Martin Drake to President. In his new position, Drake will continue to oversee the reseller channel while maintaining an active role in strategic product and project planning, operations and legal.
An industry veteran with over 17 years of experience, Drake joined USAePay in 2009 as Vice President of Business Development to assist with key strategic initiatives to drive growth for the company. Working closely with a team of Channel Sales Associates, Drake has been responsible for building and cultivating reseller relationships, developing partnership agreements and introducing new products and technology to the sales force.
"From day one, Martin Drake has been an integral addition to the USAePay team," says Ben Goretsky, CEO. "We feel privileged and excited to have him in this new position and look forward to the continued value that he brings to our company."
Drake is an active contributor to the payments industry, involved with regional acquirer association shows and the Electronic Transaction Association (ETA).
About USAePay
USAePay is a family-owned business based in Los Angeles, California. For more than 15 years, the company has been assisting merchants with payment processing solutions to fit their needs. USAePay's payment gateway supports most of the major platforms in the credit card industry and works with some of the leading check platforms. USAePay is pleased to work with most of the larger merchant service banks in the US and Canada. For more information, please visit http://www.usaepay.com or call 866.USA.EPAY (872-3729).