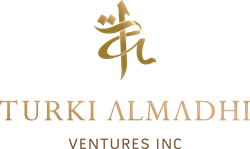 (PRWEB) September 30, 2016
Turki Almadhi Ventures Inc. is excited to announce its participation as an investor at WebSummit 2016 this year. In addition to Mr. Almadhi who will be attending, three additional investors who work with Turki Almadhi Ventures Inc will be present focusing on specific startup tracks that will have the opportunity to become part of the Turki Almadhi Ventures Inc portfolio.
"I am shifting my focus at WebSummit to make human connections with founders of startups." Mr. Almadhi recently expressed in a closed door meeting. "My team will be focused on specific tracks, and will scout out both the best opportunities and best people – as they are not always one in the same."
From previous summits, Mr. Almadhi has really enjoyed the time that he has spent mentoring different startups. It has allowed him to coach these young people, and help them get their pitch more streamlined for future investors. "By nature, I am a coach. I enjoy sharing my knowledge, and learning from others as well" says Mr. Almadhi. For the WebSummit 2016, Turki Almadhi Ventures Inc. has committed to an ongoing mentorship program that will extend up to 1 year after the summit concludes to those startups and founders who show interest. WebSummit will be "one for the books" as we prepare the months leading up to it, and hope that it is as successful and fruitful as the past summits have been.
If you are interested in this mentorship program, please reach out to the Turki Almadhi Ventures Inc. head office with your bio, current status and pitch. It is not a requirement to be a participant at WebSummit 2016.
The Turki Almadhi Ventures Inc. fund is a privately funded corporation established in 2003 and that is based out of New York City. For media and press inquiries please contact Elle Jacobs directly at +1 646 783 0161 or through email at hello(at)turkialmadhi.com. Please visit the website at http://www.turkialmadhi.com