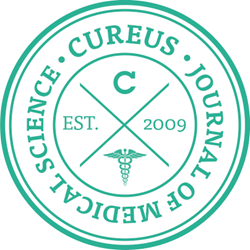 Most agree that there's more to health than just the absence of disease
(PRWEB) October 12, 2016
As a physician, how do you define health? Most agree that there's more to health than just the absence of disease.
To find out, The Cureus Journal of Medical Science, in collaboration with the University of Central Florida College of Medicine, today announced a publishing competition focused on developing a universal definition of "health." Through this program, clinicians are encouraged to submit relevant articles for peer review and subsequent publication.
In an era of emerging value-based care, modern medicine is actively transitioning from "fighting disease" to promoting health or wellness. However, amidst considerable discussion, the medical community has yet to arrive at a universally accepted definition for health.
"With the continued development of integrated, complementary medicine and less expensive, value-based systems, we are seeking articles that define health in a way that develops a healthier society and provides actionable guidelines for practicing physicians and public health workers," said Deborah German M.D., Vice President for Medical Affairs and Dean, University of Central Florida College of Medicine.
Utilizing an independent team of domain experts, article peer review will be led by Dr. John Ioannidis, Professor of Medicine and Health Research and Policy with Stanford Medicine, Dr. Josephine Briggs, Director, NIH National Center for Complimentary and Integrative Health, Dr. Victoria Maizes, Executive Director with the University of Arizona Center for Integrative Medicine, Dr. Stephen Klasko President and CEO with Thomas Jefferson University and Jefferson Health, Dr. George Lundberg, former 17 year editor with JAMA and current editor-at-large with Medscape, and others.
Enabled by the financial support of Drs. Gopal and Saroj Basisht, $18,000 USD in cash prizes will be awarded to the authors that produce the most novel and impactful articles, as determined by the peer view panel and clinical community.
"What does it mean to be well? If we want to promote wellness for everyone, we have to first be able to say exactly what health is and understand what are the components which can be monitored by the primary care provider," says Gopal Basisht, M.D. "Without an understood definition of health, the path to its preservation, protection and rejuvenation remains unclear."
Subsequent to peer review and actual publication, all articles will be made available for Cureus SIQ (Scholarly Impact Quotient) scoring. SIQ is Cureus' unique crowdsourced post-publication review that allows the clinical community-at-large to assess and score published medical literature. Reviewers can assign scores on article criteria including study design and methods, clarity and rationale, novelty of conclusions, etc. All published articles will also be made accessible for search and free full-article download via PubMed Central - the National Institute of Health (NIH) hosted digital search engine for full-text biomedical literature.
Article submission and processing is entirely free. Eligible articles must be submitted for editorial and peer review by Wednesday, January 25, 2017.
More information regarding this publishing competition and related submission details can be found at http://www.cureus.com/competitions/UCF-defininghealth.