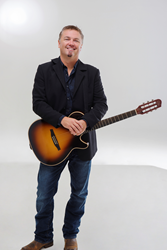 Our growth and success of our graduates can be attributed to our faith and the tireless work of our families, board members and community supporters.
JACKSON, Tennessee (PRWEB) September 29, 2016
Hundreds of guests will gather at 7 p.m. Thursday, Nov. 3, 2016 at 832 Country Club Lane for Jackson Christian's 40th Anniversary Celebration with Special Guest Edwin McCain. As students, alumni, faculty, staff and friends celebrate four decades of learning to lead, a musical and video showcase will highlight student talent and the school's history. Organizers also will host a silent auction and sponsor reception before the gold and platinum certified singer/songwriter, McCain, takes the stage.
U92, Froggy 104 and The Jackson Sun serve as media sponsors, and Chris Ramey, director of advancement, is working with additional sponsors to provide student scholarships through the event. Various levels of sponsorships include event and program recognition, concert seating, passes for a private reception, photos and autographed items, and priority parking. For more information, individuals may email chris(dot)ramey(at)jcseagles(dot)org or call 731-668-8055. Additional details are online at http://www.jcseagles.org/JCCelebrates40. Individuals also may purchase $50 priority seats and $20 general admission tickets for the celebration and concert at http://jcseagles.org/edwinmccain/purchase.
An annual fundraiser, last year's event featuring country singer Lee Ann Womack brought in more than $100,000. Jackson Christian awards approximately $160,000 in need-based scholarships each year. Dr. Mark Benton, Jackson Christian's president, said, "Our growth and success of our graduates can be attributed to our faith and the tireless work of our families, board members and community supporters. We pray this event assists in bridging the financial gap to help more students receive a Jackson Christian education."
Ramey added, "Edwin McCain is an exciting guest this year, who embraces the intersection of faith and music. We're extremely fortunate to have him perform, as we celebrate this milestone in Jackson Christian's history."
Labeled "The Great American Romantic," McCain's performance in Jackson will feature his popular ballads "I'll Be" and "I Could Not Ask For More." During his 20 years of pop success, McCain has averaged 100 performances a year. His sound encompasses the use of a full band, acoustic trio and symphonies. Contestants on Fox's "American Idol" and NBC's "The Voice" often belt out his songs.
McCain's fan base increased in 2015, when his show "Flipping Ships" debuted on the Animal Planet Network and became one of its highest rated new programs. "The 15-year-old me would have crawled through a river of fire to be the 46-year-old singer/songwriter that I am today, and I remember that. I am incredibly grateful to be able to do this," McCain said.
Founded in 1976, Jackson Christian is a private, college preparatory school located in Jackson, Tennessee. With an enrollment of more than 880 students, the school offers programs for infants though 12th grade. Jackson Christian is fully accredited by AdvancED through the Southern Association of Colleges and Schools and the National Christian School Association. More information is available at http://www.jcseagles.org and http://facebook.com/JacksonChristianEagles.