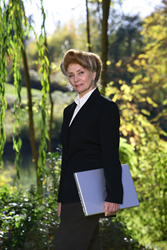 Grants Pass, OR (PRWEB) September 29, 2016
Water Life Science® advocate Sharon Kleyne, host of The Sharon Kleyne Hour Power of Water radio program, discussed the role of the liver and the challenges to maintaining a healthy liver with molecular biologist and president of Liver Medic, Brendan Gaughran.
Gaughran, who began his career working in genetics laboratories, switched his health care focus when he realized that many friends and family members were developing similar health issues. The more he looked in to these issues, the more he discovered that the health-challenging culprits were chemicals, GMOs and pollutants in the food and water supply. "These toxins cause cancer, fatty liver, obesity and diabetes, among other serious ailments," Gaughran said. He prefaced his comments by saying, "water is the basis for everything, so I want to give a big shout-out to you, Sharon, for the water research and education work you've been doing."
Sharon Kleyne, the founder of Bio-Logic Aqua® Research Water Life Science®, asked that Brendan Gaughran and their listeners consider the fact that water research must be revived to avert deeper global disasters. "Remember," said Kleyne, "that our organs, skin, blood and bones are mostly water. The eyes are 99% water; the brain is 80-85% water; blood is 50% water; bones are 20% water. The liver itself is 70-75% water." Sharon Kleyne has for more than thirty years researched water and focused on supplementing the human body's loss of water through evaporation.
Brendan Gaughran, who happily revealed that he's the proud father of a three-week-old girl, emphasized the importance of the liver in diligent health plans. "The liver's main function is getting rid of toxins," he said, echoing the message he regularly shares as a public speaker with audiences around the country. "Liver is the regulator. One must drink clean water and enough of it."
Brendan Gaughran explained that the liver works in two stages. In the first stage—subtraction—the liver examines the foreign body to determine its identity and toxicity. In the second stage—detoxification—the liver breaks these down (and that depends on the clean water and antioxidants in the body). "Unfortunately," Gaughran added, "some of today's powerful toxins can change a body's DNA and hormones. Then the liver must work extra-hard to destroy these toxins." Gaughran added that the liver's renal connection to the kidneys is critical, requiring lots of clean water.
Kleyne and Gaughran agreed that earth is in fact dealing with a dangerous water crisis. Brendan Gaughran and Sharon Kleyne urged the United Nations to become more proactive and claimed that water should be at the forefront of research, education and development of new technology.
Sharon Kleyne encouraged listeners to remember that we live together as a family on planet earth, and that our lives depend on water. "In the beginning, earth was surrounded by water vapor, which eventually fell to earth as rain," said Kleyne. "The water came down with the rhythm of the solar system, and it came down with the breath of life. There is nothing more magical than water; and life thanks to water."