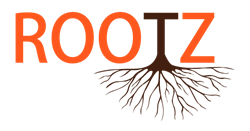 "Rootz provides its target audience the solution of personal empowerment, reclaiming one's individual essence and upholding of the nationalistic, ethnic and heritage-centric values that seem to get lost in the noise today."
(PRWEB) October 07, 2016
In the rapidly evolving and technologically expanding world of today, people and societies are increasingly morphing into a global village, thanks to the amalgamating power of the internet. While the cyberspace information highway has brought us closer on paper, yet a persistent 'void' still exists in embracing the sights and sounds of our cultural heritage; specifically, for expats, immigrants or individuals living across the planet far away from their country of origins.
Meet Rootz – a revolutionary nostalgia esque international lifestyle brand that seeks to evoke the emotional, mental and physical element of the self-identity centered around one's nationality, ethnicity and cultural genesis. Uniquely compelling in its value proposition, Rootz aspires to empower consumers with a sense of pride, glory and enchantment that comes with retracing one's footsteps back to their origins via tastefully stylish apparel and accessories.
Waseem Mahmood, the proud Founder and CEO of the hip new entry in the fast growing global lifestyle niche, is as ambitious and brimming with optimism as a young swashbuckling entrepreneur can be.
Based in the U.K, Mahmood is passionate about the idea of 'bringing people together' as the core premise for Rootz's mission statement. "Rootz stands for global self-identity and the acknowledgment that no matter where you are on this planet, your true heritage, nationalistic ideals, traditions, values and culture will always be deeply 'rooted' and ingrained within your existence for the long haul. Recognizing, embracing and celebrating this truth is what Rootz encapsulates for its consumers", asserts Mahmood.
With a plethora of lifestyle brands offering clothing and accessories on the market and spoiling consumers for choice, how does Rootz differentiate itself from the herd?
"Consumers are increasingly becoming more educated in the online retail, merchandizing and ecommerce areas, with the global reach of the internet providing ease and readily available information at their fingertips. With all this, the decision-making and buying-trends heavily rely on price, quality, value and emotional connection with a product. Rootz upholds this and ensures that brand loyalty is unflinchingly attained through the experience of evoking a unique, individualized and personal emotional response from the consumer via visual designs and mental cues that people can truly relate to", humbly emphasizes Mahmood.
One of the core features of Rootz's designs is the usage of vibrant colors, fresh approach to design and bold fonts + symbols that communicate 'courage, humanism and unwavering sense of pride' that the wearer of the product experiences with regards to his or her geographic or ethnic origins on the world map.
A 2015 study conducted by Conlumino on behalf of Pinsent Masons, a well reputed law firm, found that the retail sector is likely to experience "fairly modest" growth in general over the next five years, but that lifestyle brands are set to grow in size at a much faster rate. However, it warned that brands must address a number of issues and challenges to make the most of the growth opportunities in the lifestyle segment of the global retail market.
The report identifies 'lifestyle brands' as brands that "create appeal by suggesting a certain lifestyle" and "confer a sense of identity on the person who buys them". It said that lifestyle brands now account for a bigger share of the entire retail market than is claimed by luxury brands and will claim almost double the market share than that of the luxury segment of the market by the year 2018.
Furthermore, the report highlighted opportunities for growth, in particular for lifestyle clothing, spurred by the fact many consumers "have started to look for more inspirational products which provide them with a sense of identity".
With the promising British startup in its first year of operations, Mahmood and his team are determined to make Rootz's clothing and accessory offerings distinctly game-changing! In an era where the geopolitical climate, sociocultural struggles and rising racial headlines dominate our television screens, the yearning for embracing the individual self-identity has become all the more imperative.
"Defining a brand is crucial. A brand is a collective belief system that people have about you and your business. People will want to do business with someone they believe will solve a specific problem they have. You must be seen as the solution to that problem. Rootz provides its target audience the solution of personal empowerment, reclaiming one's individual essence and upholding of the nationalistic, ethnic and heritage-centric values that seem to get lost in the noise today", reveals Mahmood with reassuring eyes.
Mahmood seeks to create a brand-centric movement that encompasses the wonders of familiar memories from one's home country or town; nostalgia that we all experience at some juncture in our lives yet seldom are able to embrace and truly cherish in its physical form.
Rootz's current product offerings of premium crafted T-shirts, Hoodies, Tank tops, Pillows, iPhone cases, Tote Bags and Mugs portray thoughtful imagery and heart rendering words that are reminiscent of countries and territories around the globe; self-identities that consumers can find peace, reassurance and unequivocal joy in.
With the brand set for a massive global online launch this fall, Mahmood's visionary sights are set upon the future for consistent international growth, steady market expansion and carving out a unique lifestyle proposition for Rootz's clientele that exceeds expectations in more ways than one!
"We are a young, driven, ambitious and hungry startup. Our aims are high, are passions afire and our creative juices ever-flowing. We see Rootz becoming a multimillion dollar company, creating thousands of jobs around the world whilst standing firm as a socially responsible enterprise that is full of personalized empathy to what matters the most for our customers. And that is home. Home is where the heart is after all!", emphatically declares Mahmood with a smile.
Rootz can be found at their official website here: rootzonline.com

Rootz Head Office Contact Info
Address: 8 Hanson Way, Longford, Coventry, CV6 6PL
Phone: 07595944213