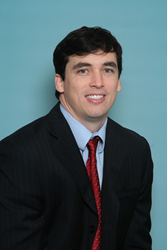 No matter where you are in your own real estate investing story, events like these help people to learn, share information, and meet like-minded people.
Charlotte, NC (PRWEB) October 11, 2016
Sean McKay, Vice President of American IRA, is proudly serving as the Co-Chair of the Charlotte Landlord Group, with a meeting to be held on October 12th at 7:00 p.m.
"It's truly an honor to be in this leadership role with an organization like the Charlotte Landlord Group," said Sean McKay, who pointed out that his lifelong interest in real estate investing and his work with Self-Directed IRA administration firm American IRA and with the Real Estate IRA has prepared him for the role in the Charlotte Landlord association.
Sean McKay was quick to point out that there are multiple paths to real estate investing. At American IRA, investors utilize Real Estate IRAs in order to fund a stable retirement for themselves through real estate investing. But the Charlotte Landlord association is open to a variety of real estate investing interests, with which Sean McKay and his co-chair, Robert Shoffner, are very familiar.
"At an organization like this, we all share a very simple interest: real estate," said Sean McKay. "There are people who come into real estate investing from a variety of different angles. Some in our group are just starting out their own investing journey. But no matter where you are in your own real estate investing story, events like these help people to learn, share information, and meet like-minded people."
The event on October 12th is to be held at 7:00 p.m. through 8:30 p.m. at Taco Mac in Charlotte, which can be found at 4626 Piedmont Row Drive. The meeting is expected to play host to lots of information as well as lots of people who are interested in real estate investing or have been in the world of real estate investing for some time.
American IRA is an Asheville-based Self-Directed IRA firm. To find out more information on this event you can visit their website at: http://www.americanira.com/event/charlotte-landlord-meeting-19/
About American IRA, LLC:
Click here to claim one of our 7 Self-Directed IRA guide(s).
American IRA is committed to providing every client with gold-level service, regardless of account size. Experience their expertise through their certified IRA services professionals. Enjoy the value with one low annual fee of $285 with unlimited assets and unlimited account values. American IRA clients love the benefit of no charge for "All Cash" accounts. The performance of the American IRA staff is unmatched, with quick and efficient processing within 48 hours.
American IRA services thousands of clients and has over $300 million in assets under administration.
American IRA was built by investors for investors, and brings their successful investment experience to the table, providing excellent educational material showing the public that their Self-Directed IRA account can invest in a variety of assets such as real estate, private lending, limited liability companies, precious metals and much more.
American IRA is conveniently located in Asheville, NC and Charlotte, NC, and serves clients nationwide.